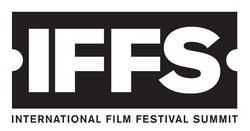 We are extremely excited about bringing Festival Genius to this year's IFFS
New York, NY (Vocus) November 3, 2010
The International Film Festival Summit announced today that Festival Genius will be back to participate at the annual International Film Festival Summit. The Summit is taking place December 5-7th in Las Vegas at the Planet Hollywood Resort and Casino.
Festival Genius, now owned and operated by Slated, will be joining over 300 film festival directors and executives as they come together to network and discuss the latest trends and challenges in funding and sponsorship, programming, operations and management, marketing and public relations, executive management, and more.
"We are extremely excited about bringing Festival Genius to this year's IFFS," said Duncan Cork, CEO, Slated. "Everyone on the team is looking forward to catching up with past customers and meeting new ones. We're introducing a bigger and better Festival Genius that includes a compelling ticketing system and iPhone app that integrates with the already powerful scheduling platform built by BSide."
The 2010 International Film Festival Summit will feature the top industry leaders and directors attending including: SXSW, Traverse City Film Festival, LA Eye for Talent, Austin Film Festival, Ashland Independent Film Festival, Boston Underground Film Festival, DC Film Alliance, StickyToePads, Martha's Vineyard International Film Festival, Red Stick International Animation Festival, Film Finders, Engaging Pictures, Mill Valley, Nashville Film Festival, European Independent Film Festival, and many more.
Sponsors and partners include: Acutrack, All Access Today, All Seasons Resort Reservations, Aloompa, Artifax Software Inc., Bag Tags Inc., Emma, Eventbrite, Fairplex, GTI Golf Cars, InTicketing, K2Imaging, Nomosa, SCHED, Slated, Tessitura, TicketDerby, XOMO, and WireMedia.
About Slated's Festival Genius:
Built in 2004, Slated's Festival Genius is the premier online ticketing, scheduling and mobile technology designed to grow your festival. With hundreds of customers and over 3 million users annually, Festival Genius has become the preferred partner by over 200 festivals including Sundance Film Festival and Traverse City.
Festival Genius' goal is to provide festivals with the tools and information to build communities, reach audiences and boost festival ticket sales.
Slated is the premier online marketplace for film helping connect filmmakers to a global network of fans, investors and distributors. We invite you to explore the marketplace or learn more about the tools and services at Slated.com.
About International Film Festival Summit (IFFS):
The International Film Festival Summit (IFFS) is the largest international organization representing the film festival industry. The IFFS mission is to promote and strengthen the global film festival industry through education, networking, dissemination of information, and the cultivation of high standards for the industry. The IFFS was founded in 2002 and provides the only annual conference & symposium for film festival professionals and entertainment executives to network, learn from one another, establish partnerships, and understand the latest trends in festivals and independent film. http://www.filmfestivalsummit.com.
###