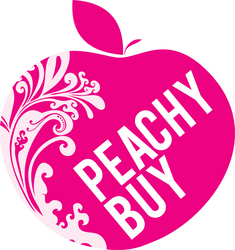 Toronto, ON (PRWEB) November 3, 2010
Launching November 15, 2010, PeachyBuy.com is the first group buying website to directly target the person making the majority of the household purchases: Mom.
As avid subscribers to online group buying websites, co-founders of PeachyBuy.com, Nicole Mandel and Hagit Sharet, rarely found deals that served their direct needs – the needs of a mom. With PeachyBuy.com, moms like Nicole and Hagit will be able to find amazing savings on things that moms actually use, helping them save time and a lot of money.
Starting November 15, 2010 subscribers will receive a daily email offering the Peachy Buy deal of the day in the Greater Toronto Area. After receiving the daily email, subscribers will have 24 hours to purchase the deal and share it with friends. Moms can save 50 to 100 percent off on deals the whole family can enjoy! From savings on theatre tickets, admission to family attractions, exercise programs, camps, tutoring, baby and kid's products, mom's night out, family restaurants and organic groceries, the opportunities to save money on PeachyBuy.com are endless!
It is simple to join the Peachy Buy community. Visit PeachyBuy.com and enter your email address and postal code to start receiving Peachy Buy deals of the day. There is also the opportunity to "Pitch the Peach" to friends and earn Peachy Points to use on future deals.
Peachy Buy was created by accomplished deal finders, shopaholics and friends Nicole Mandel and Hagit Sharet to help moms like them find deals on items and experiences that they actually want and need.
For more information on Peachy Buy or to subscribe to the daily deals visit http://www.PeachyBuy.com.
Available for interviews:
PeachyBuy.com co-founders Nicole Mandel
and Hagit Sharet
For media inquiries please contact:
Pennant Media Group
Kevin Pennant
kp(at)pennantmediagroup(dot)com
Toronto 416.596.2978
Los Angeles 818.748.7517
# # #