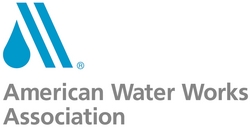 This project is historic in its focus
Washington, DC (Vocus) November 2, 2010
The American Water Works Association (AWWA) today announced it will lead a ground-breaking new study on how municipalities forecast water demand within the context of anticipated climate change.
The project, funded by a grant from the National Oceanic and Atmospheric Administration (NOAA), will provide recommendations on how to improve current water demand forecasting and identify areas of essential future research.
The study includes an assessment of current computer models, workshops to identify knowledge gaps, development of research priorities, and recommendations for reducing risk through improved demand forecasting. The researchers will conduct model simulations at two drinking water utilities.
"This project is historic in its focus," said AWWA Executive Director David LaFrance. "Most studies on climate change and drinking water have focused on the supply side, looking at water resources. The examination of water demand adds an important new perspective. AWWA is excited about the opportunity to help municipalities deal with the complex questions surrounding water demand and climate change."
AWWA Director of Federal Relations Alan Roberson will serve as principal investigator for the project. Other members of the project team include faculty from George Washington University and the University of Colorado at Boulder, along with staff from the environmental facilitator, Kearns & West.
The project will take approximately two years to complete.
AWWA is the authoritative resource for knowledge, information, and advocacy to improve the quality and supply of water in North America and beyond. AWWA is the largest organization of water professionals in the world. AWWA advances public health, safety and welfare by uniting the efforts of the full spectrum of the entire water community. Through our collective strength we become better stewards of water for the greatest good of the people and the environment.
Contact:
Greg Kail
303-734-3410
gkail(at)awwa(dot)org
###