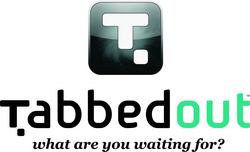 "If you've ever waited to close your tab you will appreciate TabbedOut, and ARMA is excited to be the first POS company in Colorado to offer this product," Debra Swain, president of ARMA
Austin, Texas and Denver, Colo. (PRWEB) November 2, 2010
TabbedOut, the secure and innovative way to pay your bar or restaurant tab with a smart phone, and Advanced Restaurant Management (ARMA) POS restaurant technology specialists, today announced that TabbedOut will be available in more than 20 Colorado locations installed with ARMA POS point-of-sale systems.
TabbedOut is a mobile application available for the iPhone and Android handsets, and can be downloaded for free from the iTunes App Store or the Android Market. After users download the application, they can open, review and pay their tab using a credit card that's stored securely in the TabbedOut application—no need to wait for the server to bring the bill.
TabbedOut works with existing ARMA point-of-sale systems installed at the participating bars and restaurants. TabbedOut removes the need for merchants to purchase any new equipment while patrons are able to pay their tab—including adding a tip--without presenting a credit card and receipts are emailed to them afterwards.
"Partnering with ARMA POS enables us to bring TabbedOut's secure, time-saving service to bars and restaurants in Colorado," said Rick Orr, Co-Founder and CEO of TabbedOut. "We've already seen great adoption in our other markets and we are looking forward to expanding in Colorado where mobile payments will make life easier for merchants and their patrons."
From October 30, 2010 to November 25, 2010, TabbedOut in partnership with ARMA POS will enable patrons to use TabbedOut for free in all Colorado locations. After the promotional period, patrons will be charged a $.99 service fee per tab. For a complete list of Colorado locations, visit http://www.tabbedout.com/locations.
"If you've ever waited to close your tab you will appreciate TabbedOut, and ARMA is excited to be the first POS company in Colorado to offer this product," said Debra Swain, president of ARMA. "Tabbed Out helps improve customer service in busy restaurants and bars, which is why we've worked so hard to bring this product to the market."
About ARMA POS:
Since 1992, Advanced Restaurant Management (ARMA) has provided quality POS and related technology systems to food service establishments throughout Colorado. Our business specialists have extensive experience in the food industry, as well as in state-of-the art marketing, operations and surveillance systems needed in today's marketplace. For more information, visit http://www.armapos.com
About TabbedOut:
TabbedOut is a product of ATX Innovation, a company focused on changing the payments paradigm for the hospitality industry in order to increase convenience and security. TabbedOut saves time and increases security measures in a fraud-prone industry while providing a better customer experience. The company is actively seeking additional hospitality partners to further enable its expansion.
TabbedOut is currently live at more than 100 restaurants and bars in 28 cities including Austin, Dallas, Denver, Houston and Chicago. The company is now expanding nationally.
For more information, visit: http://www.tabbedout.com
###