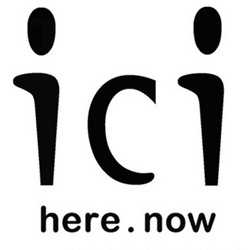 Going mobile will allow us to engage our audiences in a two-way discussion and add a layer of interpretation that was not possible with traditional technologies - Dr. Richard Hodges, Director of Penn Museum
Philadelphia, PA (PRWEB) November 3, 2010
icihere.com, developer of the ici mobile app, is delighted to announce that the University of Pennsylvania Museum of Archaeology and Anthropology is the winner of the first ici Mobile App Award, the first and only award that directly supports arts and culture with a custom iPhone app, valued at $50,000. The award will enable the Penn Museum to offer a free, stand-alone iPhone mobile app powered by the ici technology, with location-aware navigational features, branded with their own name and graphic identity.
Each applicant in the competition was asked to describe their goals for the app. Penn Museum's statement explains that they will use this opportunity "…to 'curate' the visitor experience and put a human face on the institution," making available free podcasts and videos of lectures, digitized collections, and archival materials from the Museum's 120 year history in some of the most important excavations around the globe.
Dr. Richard Hodges, Williams Director of the Museum, says of their plans for the award, "Penn Museum is going mobile to extend our educational mission beyond our gallery walls and make our collections and research more accessible to new audiences across the globe. We hope this technology will move our dialogue into a new, inclusive, and democratic space of interpretation. Going mobile will allow us to engage our audiences in a two-way discussion and add a layer of interpretation that was not possible with traditional technologies. We are grateful to ici for this amazing opportunity."
Determined by public online vote, Penn Museum took a commanding lead in a field of 13 applicants, sweeping the competition at 7453 votes. Second and third runners up, respectively, were the Mann Center (4256 votes) and the Allentown Art Museum (2171 votes). According to Amy Ellsworth, Digital Media Developer of Penn Museum, they were able to mobilize a large and dedicated group of supporters – including not only Penn students but an elementary school class that comes regularly for field trips, Goodnoe Elementary School in Bucks County.
icihere.com Founder and CEO Ken Kay says of the competition," We were incredibly impressed by the energy and enthusiasm generated by the applicant organizations' voting campaigns. It spoke not only to the passionate public support for arts and culture organizations, but the strong demand for mobile technology to enhance their audience connections."
The award competition was open to nonprofit cultural organizations in the Mid-Atlantic region, and is the first of a series of regional awards being presented by ici as part of its commitment to promoting arts and culture. All applicants in the award competition are eligible for exclusive "channels" within ici's own app platform, at no charge. (Recent projects that have been executed as ici-based channels include the mobile guides to Philagrafika 2010, the National Association for Ceramic Education national conference, and POST/Philadelphia Open Studio Tours).
The award applicants were: Allentown Art Museum (Allentown, PA); CENTERSTAGE (Baltimore, MD); The Chamber Orchestra of Philadelphia; Count Basie Theatre (Red Bank, NJ); George Street Playhouse (New Brunswick, NJ); InLiquid (Philadelphia, PA); The Mann Center for the Performing Arts (Philadelphia, PA); Morris Museum (Morristown, NJ); POST/Philadelphia Open Studio Tours; Signature Theatre (Arlington, VA); University of Pennsylvania Museum of Archeology and Anthropology (Philadelphia, PA); Wood Turning Center (Philadelphia, PA); and the Woolly Mammoth Theatre Company (Washington, DC).
The ici app is a new breed of application software designed for mobile content publishing. The ici platform publishes information for viewing on the iPhone/iPod Touch/iPad or Android devices, with integrated location awareness and mapping, plus customized channels for specific organizations or interests. For the general public, it is not necessary to have a mobile device to view ici's content – including the organization channels -- or to contribute to ici's dedicated public channels. Anyone get started now at icihere.com.
For more information , visit: http://www.icihere.com. Visit us also on Twitter (http://www.twitter.com/ici_here) and on Facebook. .
About icihere.com:
icihere.com is a software startup launched by Ken Kay. Kay is a successful software entrepreneur and angel investor. He founded and managed ebudgets.com, a budgeting software company, until 2001 when it was bought by Microsoft. Kay is also the founder and former chairman of Jumpstart New Jersey Angel Network which is the leading technology angel investor network in New Jersey.
For additional information and a demo, visit http://www.icihere.com or contact Joan Smith at joan.smith(at)icihere(dot)com. ici is a free app available on the iTunes and Android stores.
###