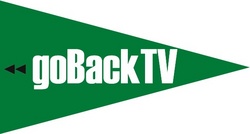 Latens software-only Conditional Access married up with technology from GoBackTV is the ideal solution for Cable operators wanting to deploy a proven and cost effective IPTV solution.
Menlo Park, CA (PRWEB) November 3, 2010
Latens (http://www.latens.com), the leading provider of software security solutions for Pay-TV across all networks, and GoBackTV (http://www.gobacktv.com), the innovative supplier of digital video headend and edge solutions, today announced details of their partnership for a joint solution for the delivery of IPTV over Cable for small- to medium-sized cable operators in North America.
Together, the combination offers cable operators a cost effective IPTV delivery solution across cable infrastructure. The integrated solution provides cable operators an opportunity to expand their service portfolio and generate more revenue through advanced television services, while also providing an opportunity to reduce costs in the overall TV service for operators delivering over both Cable and Telco infrastructure.
Increased competition from satellite and telco providers is forcing cable operators to introduce new IPTV services so they can retain and gain new customers. Cable customers are demanding more services such as high quality digital broadcast content (SD and HD), television time-shifting, and video on demand, which the cable operator can now provide via IPTV over their existing cable infrastructure.
"This partnership demonstrates how a well-integrated, affordable solution meets the needs of cable operators, especially for smaller to medium-size operators," comments Rei Brockett, VP of Product Management and Marketing at GoBackTV. "They serve a smaller subscriber base, but face the same level of competition and need the same arsenal of features as the larger operators."
Latens unique software CAS solution will protect content across all networks - Cable, IP, DTH, DTT - be it one way, two way or hybrid. This allows the operator to run the same CAS across any type of network from one single headend thereby minimizing operating costs. GoBackTV's RetroVue® system complements Latens' CAS solution by providing unified interactive television services over the same variety of networks.
# # #