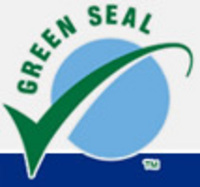 Mitch Lustig, PMM Executive Vice President said, "We couldn't ignore the scientific evidence that chemicals, air quality and hygiene factors were contributing to sick buildings, attendance and the productivity of building occupants and our staff."
Rockville, MD (PRWEB) November 30, 2010
PMM Companies has been awarded the prestigious GS-42 Green Seal™ certification for Commercial and Institutional Cleaning Services in pursuit for environmental responsibility and sustainability. As a result of PMM's Green Seal certification, PMM can help any institution or facility achieve Leadership in Energy and Environmental Design™ (LEED) certification.
PMM President Steve Lustig states, "We are very proud of our organization for achieving such an ambitious goal. For the most part, the janitorial industry hasn't changed for 50 years. This certification reaffirms our commitment to the planet and health of our clients and staff."
Green Seal is the leading third-party validation organization that provides science-based environmental certification standards that are credible and essential for products and procedures since 1989. To qualify for GS-42 Green Seal certification, a janitorial services company must demonstrate sustainable practices in the following areas:

Waste minimization, reuse and recycling
Energy efficiency, conservation and management
Management of fresh water resources
Environmentally sensitive purchasing of products
Hazardous substances
Implement environmentally responsible Standard Operating Procedures
Adopt and maintain janitorial equipment to reduce building contaminants
All PMM's 350 clients, 18 million square feet of buildings, have been converted to Green Seal standards and procedures.
"We've taken extensive steps to reduce our company's carbon footprint in an industry that contributes 35 million trash bags/day to landfills and uses 6 billion pounds of chemicals" said Mitch Lustig Executive Vice President.
All the chemicals, paper products and equipment used by PMM currently meet or exceed the EPA's published guidelines or have been certified as environmentally preferable. With the amount of toilet tissue and paper towels consumed at PMM client properties alone, PMM's commitment to 100% recycled products will have the following savings impact on the environment each year:
1,256,112 pounds of wastepaper
52,758 gallons of oil
4,396,410 gallons of water
2,575,044 kilowatts of energy
18,270 cubic yards of landfill
37,692 pounds of air pollutants
In addition, PMM partners with the Building Wellness Institute to receive continual training on the latest product implementation techniques and the Cleaning Industry Research Institute (CIRI) to receive the latest technical information for state-of-the-art green janitorial practices.
"Our staff and teachers are enthusiastic about PMM's decision to pursue green seal certification. I believe the benefits will be manifested in less absenteeism and generally a healthier learning environment for our students" said PMM client Gerard Castillo, Director of Operations, Two Rivers Public Charter School, Washington DC.
ABOUT PMM COMPANIES
PMM Companies is a 30 year old family business that provides janitorial and facilities maintenance and management services to 350 clients in the Washington, DC and Baltimore metropolitan areas. PMM's portfolio of clients includes property managers, educational institutions, government facilities, religious facilities and multi-unit complexes. For more information visit http://www.pmmcompanies.com or call 1-800-254-4PMM.
ABOUT GREEN SEAL, INC.
Green Seal, a non-profit based in Washington D.C., has been identifying products and services that protect the environment and human health since 1989. The Green Seal mark appears on over 3600 environmentally sustainable products and services, and Green Seal is accredited by the American National Standards Institute. For more information and a list of all Green Seal certified products and services, visit http://www.GreenSeal.org.
# # #