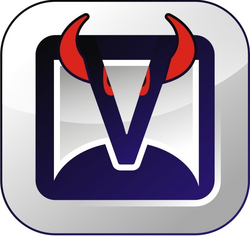 These are the best results we have ever seen. Simply fantastic! We had traffic and worked with a bunch of advertisers - but none was able to monetize our traffic as well as AdBull. Thank you for everything. Services like yours are rare - Fliiby.com
New York, NY (PRWEB) November 3, 2010
The patented AdBull contextual based cursor ad unit is a unique and revolutionary way for publishers to add a new, and non-cannibalistic revenue stream. Similar to other contextual or pay-per-click solutions, publishers enable AdBull by signing up and pasting a simple script into the pages of their websites. AdBull then conducts a semantic page analysis to determine the real-time context of each page and delivers a relevant ad directly to the user's cursor. As a publisher's content changes, AdBull automatically matches the most appropriate ads from its inventory of advertisers and advertiser feeds. AdBull ads are only displayed for a few seconds after a user arrives... at a time when 98% of Internet users have their eyes tied to their cursor.
With the launch of its automated advertiser interface, advertisers, like publishers stated above, now have the ability to sign up and choose relevant keywords that would describe their products/services. Once approved, their ads are then served directly to their most relevant audience…no more hit and miss.
To see an example of an AdBull cursor ad, please visit: http://www.diverblog.com
Publishers and advertisers should include promotion code ADTECH to take advantage of the limited time offer:
AdBull: Bonus $25.00 with your 1st deposit!
Cursor Marketing: 1st 50,000 impressions free!
Craig Pisaris-Henderson (Chief Executive Officer) and John Moran (Chief Revenue Officer) will be attending ad:tech New York City. Publishers who want to meet them to discuss these opportunities should leave a message at (646) 758.6223 with their contact information.
*See terms at AdBull.com for more details.
About Lexos Media and AdBull
New York-based Lexos Media is the exclusive provider of patented, cursor-based advertising. Cursor Marketing (http://www.cursormarketing.com), the company's flagship division, provides branded advertisers, top-tier publishers and media outlets with a new way to monetize their digital properties through cursor-based "branded advertisements." AdBull, the Company's latest division, provides content publishers with a new and additive contextual ad unit that does not displace space on a page or affect other existing revenue streams. Cursor ads are safe and effective, providing a new and non-cannibalistic revenue stream for publishers and content owners of all sizes that run in conjunction with existing pay-per-click, in-text and/or banner ad programs to generate additional ad revenue.
###