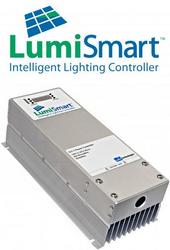 CleanTech North's mandate is to accelerate growth of Canadian cleantech companies. This award pays tribute to Cavet Technologies growth efforts and underscores the company's success.
(PRWEB) November 3, 2010
Cavet Technologies Inc. today announced it was awarded Company of the Year by CleanTech North. The company was recognized for its accelerated growth outside of Canada. This expansion was attributed to LumiSmart ILC, an intelligent lighting controller and the company's flagship product.
"CleanTech North's mandate is to accelerate growth of Canadian cleantech companies, said Henry Vehovec, Executive Director for CleanTech North. "This award pays tribute to Cavet Technologies growth efforts and underscores the company's success."
The CleanTech North selected the Company of the Year by an advisory panel of Canada's foremost authorities on cleantech, based on proprietary technology; market potential, domestically and internationally; quantifiable sustainability benefits, such as energy reduction, environment improvement, greenhouse gas (GHG) emission reduction, carbon footprint cutback; scalability of business model; and management team.
"We are honored that Cavet Technologies has received this acknowledgement, said Albert Behr, President and CEO for Cavet Technologies. "We attribute our success to our patented technology and global distribution strategy. LumiSmart ignites a new way of thinking about energy efficient lighting solutions. Our unique approach to energy conservation versus energy generation defines the virtual power plant."
LumiSmart ILC is the first of a new class of Smart Grid-enabled lighting controllers that provide microprocessor-driven adaptive control of lighting circuits to reduce power consumption while providing an instant 30 per cent or more power reduction without replacing any existing lamps, ballasts or fixtures. LumiSmart ILC also helps reduce carbon emissions by actively reducing energy consumption at the source, and therefore minimizes strain on the electrical grid. This decrease in carbon footprint results in a reduction in greenhouses gases released into the atmosphere.
About CleanTech North
The CleanTech North (CTN) consortium provides innovative Canadian businesses with the support they need to achieve success in the global cleantech marketplace. CTN facilitates access to tier one service providers who can provide companies with expertise across a range of market areas, including technology, engineering, accountancy, corporate and intellectual property law, procurement, lean manufacturing, taxation, international trade, business development, finance, and operations.
CleanTech North focuses on the accelerated commercialization of Smart Grid Infrastructure, Water Treatment and Waste Management solutions. For more information, please visit, http://www.cleantechnorth.com.
The following companies are members of CleanTech North: Behr and Associates, Cooley Godward Kronish LLP, Gowling Lafleur Henderson LLP, GrowthWorks, HUB International, MaRS, Maquarie Private Wealth, National Angel Capital Organization, PricewaterhouseCoopers LLP, and the Royal Bank of Canada.
About Cavet Technologies Inc.
Cavet Technologies Inc. is a leading-edge cleantech company that brings innovative intelligent lighting products to market which maximize energy savings and provide industry leading returns on investment. Available through its broad network of distribution partners worldwide, Cavet's flagship product is the award-winning LumiSmart ILC™, Intelligent Lighting Controller. LumiSmart ILC helps commercial and industrial customers dramatically reduce lighting costs by a minimum of 30 percent without replacing any existing lights, ballasts, or lighting infrastructure. Cavet Technologies is the proud winner of the Canadian Advanced Technology Alliance (CATA) Technology Commercialization Award, Corporate Knights Next 10 and Deloitte's Green 15 Award, part of the 2010 Deloitte Technology Fast 50™. For more information about Cavet Technologies, please visit http://www.cavettech.com.
###