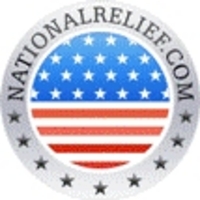 So far this year we've helped consumers settle more than $87 million in debt and our hope is we can assist even more people in getting back on their feet in 2011.
New York, NY (PRWEB) November 3, 2010
The Federal Trade Commission, America's federal consumer protection agency, recently released a new set of amendments to its Telemarketing Sales Rule (TSR) governing the debt relief industry, and NationalRelief.com will be complying in full with the new regulations.
According to the amended TSR, all debt relief-related telephone calls - both outbound, from the debt relief provider to potential customers, and inbound, from customers seeking the company's services - are now subjected to telemarketing regulations. The TSR makes it illegal for debt relief agencies to charge upfront fees for their services over the phone. Additionally, it mandates that companies disclose how long customers can expect to wait before seeing debt settlement results, how much the company's services will cost, any negative consequences that could result from use of the company's service and information about dedicated accounts.
"We are taking the amendments from the Federal Trade Commission very seriously," said Dan Tilipman, CEO of NationalRelief.com. "So far this year we've helped consumers settle more than $87 million in debt and our hope is we can assist even more people in getting back on their feet in 2011."
NationalRelief.com is fully complying with the new regulations, but other debt relief agencies may harm the consumer by skirting the rules and employing deceptive sales practices. An exemption in the new TSR states that new business started face-to-face is not obligated to follow the new rules, and numerous agencies are exploiting this loophole to take advantage of customers already in need of debt relief. Already, many competitors are using this loophole to charge upfront fees before the customer's debt is settled.
Unlike its competitors, NationalRelief.com discourages up-front fees, which Tilipman says hinders consumers ability to increase their savings and pay off their debt at a time where they need it the most.
"Up-front fees leave consumers with no money to offer creditors for settlement, which basically makes the program worthless," says Tilipman. "With our program, people in debt are already settling their debts after three to six months because all of the payments go to their savings account."
Additionally, by exempting themselves from the TSR through face-to-face visits, other debt relief agencies allow themselves to use misleading and deceptive marketing techniques forbidden in the TSR, particularly through inflated reports of the amount of debt the company has settled. These companies may include all debts belonging to their customers in their total figure of cases settled even if they fail to reach a debt settlement, and they may also include in that figure new debts accrued after a customer enrolls in the program.
NationalRelief.com allows consumers struggling with debt to take advantage of debt consolidation, debt repair and debt settlement. NationalRelief.com's quality control and compliance is also monitored regularly by The Association of Settlement Companies (TASC), leaving one less thing consumers need to be concerned about in an already stressful time of their life.
NationalRelief.com is one of the largest and most reputable institutions in its field, offering unparalleled debt settlement services to thousands of Americans. The company employs more than 180 debt consultants to help more than 26,000 customers achieve debt relief through settlement or consolidation. NationalRelief.com currently settles over $3 million in debt each week. Customers can contact NationalRelief.com to start reducing their debt by calling 866-779-4485 or by e-mailing info(at)nationalrelief(dot)com.
Contact Information:
Daniel Tilipman
888-703-4948 ext 1
info(at)nationalrelief(dot)com
http://www.nationalrelief.com
# # #