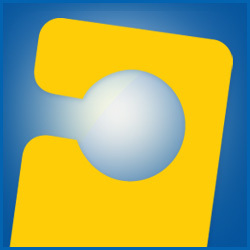 While Ferrari and Fernando Alonso have seized the initiative during the last two months, both the constructors and drivers titles are there for the taking. There is still a lot of race action left in the tanks before both titles are finally decided
(PRWEB) November 4, 2010
HotelTravel.com's Formula 1 Event Guide is grooving to the samba beat at the Brazilian Grand Prix from 5 to 7 November as F 1 competition revs up for the final two races of the 2010 season.
Ferrari's chances of wrapping up both titles this season have improved considerably since Felipe Massa's third place finish behind team-mate Fernando Alonso at the first ever Korean Grand Prix last month, with Alonso also re-taking the driver's title lead.
According to HotelTravel.com Chief Information Officer, Olivier Dombey, the HotelTravel.com Formula 1 event guide, continues to generate huge interest and heaps of positive feedback from F 1 fanatics as the 2010 season heads into the final stretch.
"HotelTravel.com's Brazilian Grand Prix event guide looks at the impact Brazilian drivers have had on the sport over the years, a tradition continued by Ferrari's Felipe Massa.
"While Ferrari and Fernando Alonso have seized the initiative during the last two months, both the constructors and drivers titles are there for the taking," Mr Dombey said. "There is still a lot of race action left in the tanks before both titles are finally decided."
Away from paddock and pit lane, HotelTravel.com also invites all Formula 1 fans to look through its Sao Paolo hotel promotions page, which is packed with unbelievable hotels deals starting from as low as only US$ 31 per night.
HotelTravel.com is also offering outstanding promotional hotel rates for the upcoming final race of the 2010 Formula 1 season. For all the latest happenings and driver standing standings, check out the HotelTravel.com Abu Dhabi Grand Prix event guide. And to find outstanding deals near the race circuit, have a look at the HotelTravel.com's Abu Dhabi hotel promotions page.
About HotelTravel.com:
HotelTravel.com provides the inside track for the best value online hotel deals. Its brand statement - Real People | Real Service | Real Choice - is the keystone of the company's customer centric business culture and its core value. HotelTravel.com has set the global standard for worldwide hotel bookings since 1999, constantly updating its multi-lingual website published in eight languages: English, Chinese, Japanese, French, German, Spanish, Italian, and Korean. Its 24-hour service centre is staffed by highly trained professional native speakers in each language, guaranteeing only the very best customer experience with each hotel booking. HotelTravel.com is proud to remain privately owned and operated, employing over 300 staff in its offices in Thailand, Malaysia and China.
###