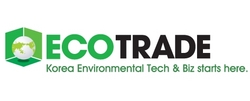 Any buyer who is looking for Korea's environment technologies and products can not only search for related companies and products at ECOTRADE but also get a one-to-one recommendation consultation for a specific company from its managers
(PRWEB) November 8, 2010
Through ECOTRADE.or.kr of KEITI, Korea's outstanding environment technologies and products will be outsourced and related services will be provided.
As Korea's low carbon and green growth policies are recognized across the world, e-Marketplace is opened, where the nation's outstanding environment technologies and products are introduced altogether, which attracts a lot of interests.
That is the very e-Marketplace (http://www.ECOTRADE.or.kr), which was set up in April by KEITI chaired by Kim Sangill, an agency specialized for developing Korea's environmental technology and bringing up industries.
ECOTRADE, as an on-line shopping mall which introduces technologies and products in a variety of environmental areas like water quality, air, and soil to global buyers and backs up all the processes relating to export and import like trade transactions, provides such services as searching for buyers and sending Inquiry, C/L. The major products categories are as follows.

Water / Air / Soil Treatment
Recycling Raw Material
Energy / Waste Management
Noise & Vibration Reduction Devices
Environmental Services & Consulting
Eco Friendly Products
Any buyer who is looking for Korea's environment technologies and products can not only search for related companies and products at ECOTRADE but also get a one-to-one recommendation consultation for a specific company from its managers, and as it is reported that it will be enlarged and reopened on November 1 so that anyone can easily send inquires even without being registered as a member in order to facilitate products-sourcing, it is worth visiting once if you are a buyer who is interested in ECOTRADE.
In particular, ECOTRADE is producing tangible results by positively taking part in environment exhibitions all over the country and opening a cyber trade hall. It partook in the Green Industry Fair in China (2010.7.3~7.5) and the Water Treatment Environment Fair in Indonesia (2010.7.28~7.30), from which it carried out transaction consultations worthy of around 35 million dollars. ECOTRADE made a great contribution to carving out new business connections through promoting its registered companies on the spot by making good use of websites, multi-visions, and sophisticated IT technology and through conducting marketing in advance with the cooperation with ECPlaza.net, which led to having trade talks with buyers with purchasing power.
An official for the electronic trade system said, "Although environment companies are heavily dependent on searching on the Internet in building up overseas sales routes all over the world, few sources exist through which market information on environment industry can be obtained. While ECOTRADE at an early stage, where around 200 Korean companies are registered and around 400 products are introduced, is still insufficient, it is expected to be of great benefit to searching for buyers and advancement into overseas markets since it plans to continuously collect and provide company DB and global environment market information."
# # #