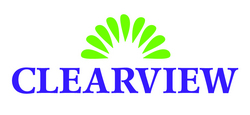 Dallas, TX (PRWEB) November 5, 2010
New Jersey electricity consumers can now get a lower rate on their electric service. Clearview Electric Inc. recently became certified by the state of New Jersey to sell electric service to its residents, allowing its residents a new choice for their electricity provider. Clearview entered the New Jersey market in September, 2010.
Clearview is excited to offer a competitive rate to the New Jersey residents, who have the option of staying with their incumbent provider or to select a provider of their choice. Clearview is offering lower rates compared to the incumbent provider in the state. They also boast no cancellation fees or recurring monthly charges for the electric service.
Clearview Electric currently offers service to residents and small businesses in New York, Pennsylvania, Connecticut and Texas.
To learn more about Clearview Electric, you can visit the website at http://www.clearviewenergy.com or by phone at 888-CLR-VIEW.
###