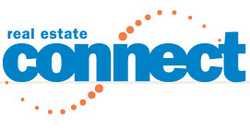 Alameda, CA (Vocus) November 4, 2010
Inman News™, the leader in independent real estate and technology news, has added seven companies to the Start-Up Alley program at its upcoming Real Estate Connect® conference in New York City, January 12-14, 2011.
The industry's premier technology gathering, Real Estate Connect will bring together over 1,500 leading real estate agents, brokers, mortgage professionals, tech CEOs, entrepreneurs, journalists, analysts and investors from around the globe for three days of learning, networking and deal-making.
Start-Up Alley will showcase the hottest new companies to enter the real estate tech scene, offering participants valuable face time with the teams behind those start-ups.
Companies featured in Start-Up Alley will include:
--Gist (http://www.gist.com) – Gist provides the only full view of your contacts from email, social networks, and other sources by creating rich business profiles that include the most news, status updates and work details.
--Neybor.com (http://www.neybor.com) – Brokerages and agents can now prove local expertise. Neybor's Agent FootPrints Bio page documents agent activities by recording all listings, solds, Neyborhood experience and listing previews. For listings, Neybor automatically creates a web page, mobile site, HD video tour, QR code, and more, then syndicates a branded experience across the web.
-- Propetybase (http://www.propertybase.com) – Propertybase is the leading real-estate CRM solution built entirely on the Force.com "software as a service" platform. That means it exists entirely in the cloud and requires almost no IT investment or development from its users. Propertybase offers real estate-specific sales, marketing, and after-sales tools, and provides a complete front- and back-office application for real estate developers, brokers and agents.
-- Qonnect (http://www.qonnect.mobi) – Qonnect is a platform that delivers mobile content through the use of Qonnect Codes. It's taking marketing to the next level as the online experience moves from the desktop to mobile devices. Users scan Qonnect Codes and instantly arrive at a mobile-optimized website. Whether it's an advertisement, business card, publication or temporary tattoo, Qonnect Codes link users to the information they need, in the easiest way possible.
--RE Technology (http://www.retechnology.com) – RE Technology provides REALTORS® with an app store for real estate - offering product descriptions, product reviews and product training on ways to leverage technology to sell more real estate. RE Technology already covers over 2,500 products and is delivered on the MLS desktop to 500,000 agents and brokers as a member benefit.
--Spatial Match (http://www.spatialmatch.com) – SpatialMatch™ is an IDX "Lifestyle Search" tool that can be easily embedded into an existing website. It allows consumers to conduct hyperlocal, real-time searches on 104 relevant databases; i.e. schools, lifestyle, neighborhood, MLS, recently sold, new construction, community and more.
--Sweetworth (http://www.sweetworth.com) – Sweetworth connects agents with consumers. It's like the communications platform of a dating site merged with real estate templates. Agents get unlimited leads and the chance to meet new clients online. Buyers and sellers get their choice of local pros to help them value their home or find their next one.
Additional companies will be added to Start-Up Alley in the coming weeks. Start-ups interested in applying are encouraged to visit the Real Estate Connect site for more details. Real Estate Connect NYC will take place at the Marriott Marquis hotel in Times Square, and will be preceded by Agent Reboot™ New York on January 11th. The newest Inman News conference, Agent Reboot is a daylong program designed to help local real estate pros master new technologies and marketing techniques.
Over 100 speakers will present at Real Estate Connect NYC, including Inman News founder Brad Inman, SCVNGR CEO Seth Priebatsch, Wildfire Interactive CEO Victoria Ransom, Mashable's COO Adam Hirsch, Agent Evolution founder Nicole Nicolay and Patch president Warren Webster.
Early bird prices for Real Estate Connect NYC are in effect through November 5, 2010 and sponsorship opportunities are available to companies interested in exhibiting and/or advertising in conjunction with the conference.
About Inman News | Inman News is the leading source of independent real estate news, information, advice, research, technology, opinion and commentary for industry professionals and consumers alike. Inman's unbiased and hard-hitting stories are known throughout the real estate industry. Agents and brokers globally trust Inman News as their first source of accurate, innovative and timely daily real estate news.
In addition, Inman produces Real Estate Connect, a semi-annual conference, which unites the most influential executives and experts from real estate, mortgage and technology into an active forum for discussion and debate. Real Estate Connect NYC 2011 takes place January 12-14, 2011 at the Marriott Marquis Times Square following Inman's Agent Reboot conference on January 11th.
###