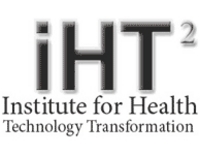 Meaningful Use in Action: Leveraging meaningful use to improve outcomes and patient care
New York, NY (Vocus) November 4, 2010
The Institute for Health Technology Transformation announced today the speakers for their panel session entitled "Meaningful Use in Action: Leveraging meaningful use to improve outcomes and patient care" at the Institute's annual Winter Health IT Summit taking place January 19-20, 2011 in Phoenix.
The panel will be moderated by David Landrith, Vice President, Policy & Political Affairs, Arizona Medical Association, and speaking will be Michael LeRoy, Chief Information Officer, Detroit Medical Center; Neal Ganguly, Chief Information Officer, CentraState Healthcare System; Jim Cramer, VP & Chief Information Officer, Scottsdale Healthcare; Judy Murphy, VP, Information Services, Aurora Health Care and member ONCHIT Standards Committee; and Garett Trumpower, VP of Strategy & Consulting, MEDSEEK.
The panelists will discuss which of the meaningful use criteria will have the most significant effect on quality of care and patient safety. "Meaningful use sets a benchmark for the use of technology to improve the delivery of healthcare across the nation," said Neal Ganguly, Vice President & CIO, CentraState Healthcare System. "I believe that there has to be more guidance coming from the federal government on how states can best deploy HIE."
The Winter Health IT Summit is designed to help top-level executives, legislators, physicians, regulators and technologists come to grips with the swirling forces of health information technology change, policy development and changing business models. The Winter Health IT Summit provides an intimate, high-level forum that facilitates open avenues of communication amongst executives and stakeholders in healthcare fostering the growth and adoption of HIT resulting in safer, more efficient and cost effective healthcare.
Sponsors and Partners for the 2011 Winter Health IT Summit include: RelayHealth, MEDSEEK, Medicity, Arizona State Physicians Association, AzHIMSS, AMDIS, Healthcare IT News, MobiHealthNews, CMIO, Health Management Technology, eHealth SmartBrief, TechTarget, FierceHealthIT, and more.
About the Institute for Health Technology Transformation
The Institute for Health Technology Transformation is the leading organization committed to bringing together private and public sector leaders fostering the growth and meaningful use of technology across the healthcare industry. Through collaborative efforts the Institute provides programs that drive innovation, educate, and provide a critical understanding of how technology applications, solutions and devices can improve the quality, safety and efficiency of healthcare.
###