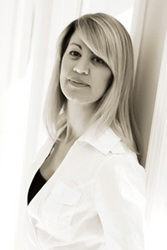 "We are pleased to have Dr. Ellis join our lecture faculty. Dr. Ellis specializes in minimally invasive varicose vein surgery, skin rejuvenation and anti-aging procedures." Ronald Bush, MD,FACS
Dayton, OH (PRWEB) November 5, 2010
Dr. Ellis will be presenting Course 4 of our Lecture Series - "Advanced training in cosmetic techniques for the Vein Surgeon", to be launched later this year
A surgeon with an M.D. degree from UNC at Chapel Hill Medical School, Dr. Ellis has published major articles on the subject of laser skin rejuvenation in the journals Plastic and Reconstructive Surgery and Aesthetic Surgery Quarterly.
Dr. Ellis is a member of Vein Affiliates, a national organization of surgically trained specialists with expertise in venous surgery and The American Society for Laser Medicine and Surgery, the world's largest scientific organization dedicated to research, education and high standards of clinical care in the field of medical laser applications. Dr. Ellis has served on the Board of Advisors for Aesthetic Business & Technology helping medical practices become profitable while delivering the best care possible to their aesthetic patients. Dr. Ellis is a member of the editorial board of Vein Therapy News, a leading Austin-based publication in the vein treatment industry.
Dr. Ellis's practice serves as a preferred training center for physicians from around the county interested in learning leading-edge laser techniques and aesthetic treatments. In her Asheville, North Carolina office Dr. Ellis provides comprehensive anti-aging care offering ablative, and non-ablative skin rejuvenation, professional skin type analysis, botulinum toxin, injectable fillers for facial sculpting and bio identical hormone replacement.
Dr. Ellis will be presenting Course 4 of our Lecture Series - "Advanced training in cosmetic techniques for the Vein Surgeon", to be launched later this year.
Peggy Bush, Advance Practice Nurse
Ronald Bush, MD, FACS
Bush Venous Lectures
Vein Affiliates
Dayton Veins
###