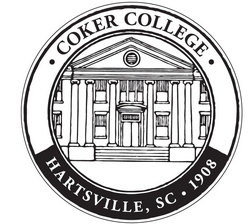 Accreditation by the Council on Social Work Education is based on a review by our peers using national professional standards
Hartsville, S.C. (Vocus) November 4, 2010
Coker College is pleased to announce that Coker's Bachelor of Social Work program has received a reaffirmed accreditation from the Council of Social Work Education's (CSWE) Commission on Accreditation for the next eight years.
"Accreditation by the Council on Social Work Education is based on a review by our peers using national professional standards," said Dr. Jeanne Cook, Professor of Social Work and Chair of the Social Work Department. "Our reaffirmation by CSWE is recognition of the quality of our program and our graduates. It also gives credit to the hard work by our social work faculty, field supervisors, adjunct instructors, and students."
The Council of Social Work Education is a national accrediting body that is comprised of social work faculty and administrators from across the country. Their standards address numerous areas of a program including curriculum, faculty, admission standards, and program evaluation. Graduates of accredited social work programs are eligible to apply for advanced standing in graduate social work education programs.
"National reaffirmation of our Social Work program confirms what we've known for sometime -- our social work program is preparing its graduates to make a difference in their jobs from day one," said Coker President Dr. Robert Wyatt. "We are pleased for this recognition of our faculty who spend tireless hours preparing young men and women social workers to better their communities."
-------------------------------------------------
Coker College readies undergraduates for personal and professional success through a distinctive four-year program that emphasizes a practical application of the liberal arts as well as hands-on and discussion-based learning within and beyond the classroom. Coker is ranked among the "Best Colleges" in the South by U.S. News & World Report as well as The Princeton Review. Located in Hartsville, S.C., Coker is within two hours of the cultural, financial and recreational resources of Charlotte, Columbia, Charleston and Myrtle Beach.
###