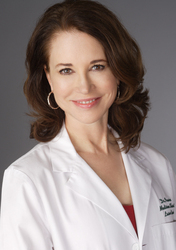 My patients tell me that they don't know how to sort through the thousands of skin care products out there. So I can help them by selecting the ones I think are the best
Seattle, WA (PRWEB) November 9, 2010
Dr. Brandith Irwin, a nationally known dermatologist and author, and guest skin expert on the Oprah Winfrey Show, has selected her Top 100 Skin Care Products for the 2010 Holidays and posted it on her website, SkinTour.com.
"My patients tell me all the time that they don't know how to sort through the thousands of skin care products out there. So I can help them by selecting the ones I think are the best," says Dr. Irwin.
Dr. Irwin has selected her Top 100 Products from among many different lines of products. "I wish I could find everything in one line of cosmetics. But I have to go where the excellent products are, and that takes in a number of different lines," says Dr. Irwin, who has no financial ties to any cosmetic manufacturer.
Some of Dr. Irwin's selections are:
• Wrinkle Repair and Anti-Aging: SkinMedica's Retinol Complex and SkinCeuticals C E Ferulic
• Oil Control and Acne Care: Vivite Exfoliating Facial Cleanser and Solvere Acne Clearing Gel
• Sunscreens: Elta MD UV Daily SPF 40 Pump and Colorescience Powder Sunscreen
• Moisturizers: SkinCeuticals Hydrating B5 Gel Moisturizer and DDF Ultralight Oil-Free Moisturizing Dew
• Cleansers: Topix Citrix Antioxidant Cleanser and Vanicream Free & Clear Liquid Cleanser
• Eye Creams: SkinMedica TNS Night Eye Repair and Cellex-C Eye Contour Cream Plus
• Natural and Organic Products: Eminence Lemon Cleanser and Eminence Blueberry Soy Night Recovery Cream
• Body Care: Avene Akerat Body Lotion and Eminence Cranberry Pomegranate Sugar Scrub
Dr. Irwin includes a description of each product to help consumers choose which one is right for them.
Dr. Irwin is unusual among prominent dermatologists in that she has no financial ties to any line of skin care products or laser company. She does not sit on any boards, act as a spokesperson, accept any fees, or endorse any line of cosmetics. She is a board certified dermatologist who practices in Seattle at the clinic she founded, Madison Skin & Laser Center. Her most recent book is The Surgery-Free Makeover: All You Need to Know for Great Skin and a Younger Face.
"Dr. Irwin is one of the few independent voices in the medical world today who can help consumers make educated decisions about procedures and medical options so they can stay as young as they can for as long as they can," says Paula Begoun, author of Don't Go to the Cosmetics Counter Without Me and a consumer skin care product advocate.
The content on Dr. Irwin's website all comes from Dr. Irwin, a practicing board certified dermatologist. SkinTour contains video demonstrations of Botox, fillers, and laser treatments, a Q&A blog by Dr. Irwin, and a unique consult tool that allows women to identify their own cosmetic issues and see their treatment options. SkinTour also has Dr. Irwin's list of great cosmetic dermatologists across the country, a quiz to help users customize their product regimen, and many articles on cosmetic skin care topics.
# # #