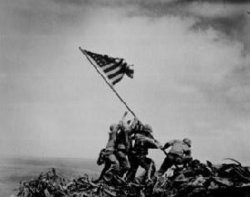 "We know that about 36% of veterans either didn't know about the program or thought they weren't entitled," Brad Mayes, Department of Veterans Affairs
San Leandro, CA (PRWEB) November 8, 2010
The VA Aid and Attendance Program, a little known federal government program, can provide up to $23,388 per year tax free for veterans assisted living benefits. The program is available for veterans, their spouses or their surviving spouses. Benefit levels for single veterans and surviving spouses are slightly lower. Jake Birnberg, a local veteran's advocate, will be offering four free informational meetings to help veterans understand eligibility and qualification requirements of this benefit.
In order to be eligible the veteran must have served our country during a period of war for at least one day, obtained an honorable or general discharge, and require assistance with one or more activities of daily living. Veterans, veterans' spouses or veterans' widows can also pass the health qualification test based on dementia, alzheimer's, or blindness as well.
"We are working hard to build awareness of this and other government benefits for people who are entering assisted living facilities, memory-care facilities, nursing homes or are engaging in-home care professionals (or family members) by giving free public seminars," said Mr. Birnberg. "Veterans Day week is exceptionally busy for us and we will be giving four separate seminars free of charge in different locations around in the Alameda and Contra Costa counties, in order to give families a choice to attend the seminar that best fits their schedule and location."
The following locations are hosting these seminars. Refreshments are usually served and free tours are available after the presentations. In order to register, call (866) 282-4487.
November 9, 5:15 - 6:15 PM
Marymount Villa Retirement Center,
Assisted Living and Memory Care
345 Davis Street
San Leandro, CA 94577
November 11, 3:00 - 4:00 PM
Villa San Ramon Assisted Living
9199 Fircrest Ln
San Ramon, CA 94583
November 12, 1:00 - 2:00 PM
St Regis Retirement Center
23950 Mission Blvd.
Hayward, CA 94544
November 13, 11:00 - 12:00 PM
Cardinal Point Retirement Community
2431 Mariner Square Drive,
Alameda, CA 94501
###