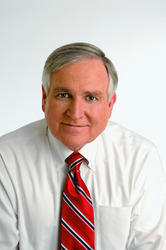 Jacksonville, FL (Vocus) November 4, 2010
Christopher Fey, Founder, Chairman and CEO of U.S. Preventive Medicine has been selected to participate in the annual Wall Street Journal CEO Council on November 15 and 16 in Washington, D.C. Fey, along with 99 of the world's leading CEO's and most influential policy makers will debate and decide on action plans to address key public policy issues.
During the two-day event the group will split into specific task forces, each focusing on a topic such as health care, the environment and global finance. Results of these discussions will be published in a special worldwide report of The Wall Street Journal.
Fey will lend his insights as an entrepreneur and innovator in the health care industry and share the company's success in reducing health risks through The Prevention Plan, the company's comprehensive health management program based on the clinical practice of preventive medicine.
"I am honored to be one of 100 CEOs selected to participate in this prestigious group whose goal is to address some of the most pressing financial and social issues of our time. I look forward to learning from these great minds and to lending my experience to the collective solutions developed during this invigorating two days."
About U.S. Preventive Medicine
U.S. Preventive Medicine® (http://www.USPreventiveMedicine.com) is leading a global preventive health movement focused on saving lives and money by keeping people healthy and better managing chronic conditions before they progress. The company provides an integrated continuum of prevention programs – primary, secondary and tertiary – that are based on the clinical science of preventive medicine. The world's first preventive health benefit, The Prevention Plan™, moves beyond traditional wellness to identify each individual's top health risks and design a customized plan of action supported 24x7 by nurse coaches. The company is accredited in wellness and health promotion by NCQA and in disease management by URAC.
###