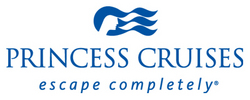 These new cruisetours add two significant new destinations to our Europe lineup
Santa Clarita, Calif. (Vocus) November 4, 2010
Princess Cruises has unveiled two new cruisetour options for passengers on Europe cruises next year, providing them the opportunity to explore the mysteries of ancient Petra in Jordan or to enjoy a cruise up the dramatic Rhine River. The new itineraries join the line's previously announced cruisetours giving passengers a total of five land/sea vacation choices in the 2011 season.
The 16-night Ancient Petra and the Dead Sea cruisetour steeps travelers in the history of the ancient world with visits to Jerash, Petra and the Dead Sea in Jordan in addition to the wonders of a Holy Land cruise to Israel and Egypt. The new 20-night Timeless Cities of the Rhine River cruisetour offers passengers a week-long cruise up the scenic Rhine River by riverboat combined with a Princess sailing to Scandinavia and Russia.
In addition, Princess has added a new Rome and Venice tour combination that enables passengers on itineraries traveling between the two Italian cities to simplify their air travel with roundtrip flights.
"These new cruisetours add two significant new destinations to our Europe lineup," said Jan Swartz, Princess Cruises executive vice president. "The Petra and Dead Sea tour makes a fascinating addition to the wonders already included on our Holy Land sailings such as Jerusalem and the pyramids of Egypt, while the Rhine offers outstanding scenery and history around every bend.
Ancient Petra and the Dead Sea – This four-night tour combines with 12-night Holy Land cruises on Pacific Princess for a 16-night vacation through some of the most marveled at wonders of the ancient world. The fully escorted tour takes travelers to the ancient city of Jerash, one of the best-preserved Roman provincial towns in the world; Petra, a unique UNESCO World Heritage Site with a vast city carved into a sheer rock face that became a vital trade route junction; Mount Nebo, home to a number of remarkable mosaics; and the extraordinary Dead Sea. The tour features two nights in Amman, one night in Petra and one night at the Dead Sea. Cruisetour departures include May 15, June 20, July 26, September 24, October 18, and November 11, 2011.
Timeless Cities of the Rhine River – This 20-night cruisetour adds a nine-night tour, including a Rhine River cruise, to an 11-night Scandinavia and Russia cruise on Emerald Princess. The seven-night riverboat cruise from Basel to Amsterdam aboard Avalon Felicity, sails by the castles and vineyards of one of Europe's greatest rivers, and includes guided excursions in Strasbourg, Heidelberg, Mainz, Rüdesheim, Koblenz and Cologne. Passengers will also sail through the captivating Rhine Gorge, a UNESCO World Heritage Site, considered the river's most beautiful stretch. After the river cruise passengers will enjoy overnights in Amsterdam and Copenhagen. The cruisetour departs on July 31, 2011.
Rome and Venice – Because of popular demand, Princess will now offer the opportunity to include extra time in Venice and Rome to cruises that begin in one city and end in the other. These packages give passengers the advantage of booking roundtrip flights from either city for more convenient air travel. Combinable with a variety of Greek Isles and Mediterranean Collection itineraries, the tours offer two nights in storied Rome as well as two nights among the magical canals of Venice, plus first-class rail travel between the cities.
These tours join the line's three other European cruisetour options: Europe's Imperial Treasures which visits the enchanting cities of Budapest, Vienna and Prague; Classic Italy, exploring the Eternal City of Rome, the Renaissance masterpiece of Florence and the stunning Tuscan countryside; and Ring of Kerry, a chance to discover the beautiful landscapes and charming villages of Ireland.
Additional information about Princess Cruises is available through a professional travel agent, by calling 1-800-PRINCESS, or by visiting the company's website at http://www.princess.com.
About Princess Cruises:
One of the best-known names in cruising, Princess Cruises is a global cruise and tour company operating a fleet of 17 modern ships renowned for their innovative design and wide array of choices in dining, entertainment and amenities, all provided in an environment of exceptional customer service. A recognized leader in worldwide cruising, Princess offers its passengers the opportunity to escape to the top destinations around the globe, ranging in length from seven to 107 days. The company is part of Carnival Corporation & plc.
Princess Cruises is a proud member of World's Leading Cruise Lines. Our exclusive alliance also includes Carnival Cruise Lines, Holland America, Cunard Line, Costa Cruises and The Yachts of Seabourn. Sharing a passion to please each guest and a commitment to quality and value, World's Leading Cruise Lines inspires people to discover their best vacation experience. Together, we offer a variety of exciting and enriching cruise vacations to the world's most desirable destinations. Visit us at http://www.worldsleadingcruiselines.com.
Find us:
Blog: http://www.50EssentialExperiences.com
Facebook: http://www.facebook.com/PrincessCruises
Twitter: http://twitter.com/PrincessCruises
YouTube: http://youtube.com/princesscruises
Flickr: http://www.flickr.com/photos/princesscruises
For further information contact:
Karen Candy, kcandy(at)princesscruises(dot)com, 661-753-1540
Julie Benson, jbenson(at)princesscruises(dot)com, 661-753-1530
News, background information and photography are always available in our newsroom at http://www.princess.com/news.
###