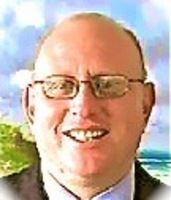 I'm constantly looking at trends in the market. The worse it gets everywhere else, the better it should get here as the 'refugee retirees' flee again to our paradise
Naples, FL (Vocus) November 4, 2010
Preparing its membership to aggressively seize opportunity is one of the goals of the Southwest Florida Real Estate Investment Association, http://www.swflreia.com. The group is on the cutting edge of real estate data gathering and analysis, but the real value to its membership may be in the networking opportunities.
"I'm constantly looking at trends in the market. The worse it gets everywhere else, the better it should get here as the 'refugee retirees' flee again to our paradise", says Jeff Tumbarello, Director, SWFL REIA.
The next Southwest Florida Real Estate Investment general meeting will be held Wednesday November 17, 2010 at 6:00pm in Fort Myers. From 6:00pm to 6:30pm there will be food and networking. At 6:30pm real estate attorney Jason W. Holtz will speak on robo signers and the foreclosure mess. Attendance for REIA members is free and non-members will pay $20.
For information on the Southwest Florida Real Estate Investment Association and directions to the general meeting, visit http://www.swflreia.com
# # #