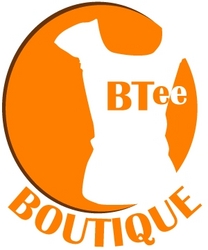 We want our customers to feel unique and distinct when wearing items from our site.
West Orange, NJ (PRWEB) November 5, 2010
Two fashion-oriented women launch a new site aiming for the casual yet stylish side of today's busy woman. Sophia Branch and Stephanie Brown who wanted to bring the small boutique feeling to the online customer developed BteeBoutique.com.
This thoughtfully composed line of tops, sweaters and accessories will add inspiration and energy to your wardrobe. Each item was chosen to make the customer feel stylish, comfortable, and confident as they run errands, attend sporting events, or are out for the evening.
Co-founder Stephanie Brown stated the uniqueness of BteeBoutique.com is that most of our clothing and accessories vendors are small manufacturers and are not in big department stores. She added, "We want our customers to feel unique and distinct when wearing items from our site."
"Our site is simple, unencumbered, and easy to navigate," says co-owner Sophia Branch. "With the use of social media outlets like Twitter and Facebook, we are connecting with our customers and can stay in touch."
# # #