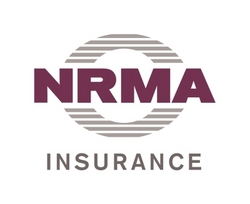 The 2010 NRMA Insurance Reversing Visibility Index for new cars has been launched on National Kidsafe Day to highlight the importance of reversing safety
(PRWEB) November 5, 2010
NRMA Car Insurance is encouraging parents and carers to ask about reversing cameras when shopping for a new car.
The 2010 NRMA Insurance Reversing Visibility Index for new cars has been launched on National Kidsafe Day to highlight the importance of reversing safety, especially around young children.
Of the 218 cars tested by the insurer, eight per cent scored the full five-star rating, up from five per cent in 2009, thank to more manufacturers featuring reversing cameras as a standard or optional extra.
NRMA Car Insurance spokesperson Robert McDonald congratulated manufacturers on adopting reversing cameras in more new vehicles, saying it's a welcomed safety improvement.
'In an additional evolution in safety, we're pleased to see that all Australian-built large family vehicles now come with a reversing camera as a standard or optional feature, including, for the first time, the Holden Commodore sedan along with the Ford Falcon and Toyota Aurion/Camry,' he said.
'Although we've seen an increase in the take-up of reversing camera technology, 13 per cent of cars tested still scored a zero rating.
'It's also critical to be aware that this is not a 4WD issue. All vehicles have blind spots and the potential to block a person or objects from view. Our results show a significant proportion of the zero rated cars continue to be sedans, so it's important all drivers take extra care when reversing.
NRMA Insurance found more than two-thirds of Queensland drivers admitted to having a near miss while reversing*.
'A reversing camera will help reduce the risk of reversing collisions and the tragedy of driveway run-overs, but it's no substitute for vigilance when it comes to child supervision,' he said.
'Even with a reversing camera, drivers should pause, check their rear-view mirror and look over their shoulder as a final step before reversing.'
Mr McDonald added that families who are not quite ready to upgrade their car, have the option of purchasing a reversing camera and having it retro-fitted - a properly installed camera can improve the visibility of the car to a five-star standard.
The full results of NRMA Insurance's Reversing Visibility Index can be viewed at http://www.nrmaqld.com.au
NRMA Insurance Reversing Visibility Index
This Index has been developed to encourage drivers to compare the reversing safety design features of vehicles. This measure takes into account the visible area and distance across the rear of the vehicle and whether cameras and sensors have been installed. Results are rated on a scale of zero to five-stars, with a rating of five indicating better reversing visibility than all other vehicles.
*Based on a survey of 500 QLD drivers by Pure Profile Research in October 2010 Media contact: Sue Hawkins 0411 014 023
NRMA Insurance QLD is a leading insurance provider, offering Home Insurance, Car Insurance, Motorcycle Insurance, Travel Insurance, Business Insurance, Boat Insurance, Health Insurance and Caravan Insurance in Queensland.
# # #