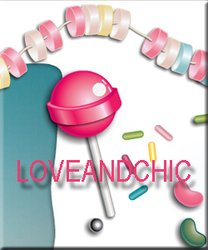 The only rule is don't be boring and dress cute wherever you go. Life is too short to blend in.
(PRWEB) November 5, 2010
Already known for there exceptional service, quality selection and fair pricing when it comes to men's and women's retail and discount designer clothing, loveandchic.com is now taking there expertise to kids wear. Also currently specializing in designer children's clothes LoveAndChic is finally opening up its services and brand labels to the younger market. Parents who are accustomed to wearing nice brand name garments now thanks to LoveAndChic have options for their little ones as well. "We all know some of our best years to dress up and look great are when we are young" said Alex Bridgestone, spokesman for LoveAndChic.com. " And there is no age to small to start" , Bridgestone concluded.
As one of the premiere online and web based retail and fashion clothing outlet malls Loveandchic has built a reputation on impeccable customer care and first rate deals on hard to find items. With garments and accessories from companies like Dolce & Gabbana (D&G), Moschino, Armani, Burberry, Iceberg and so many more shopping a Loveandchic.com is hard to resist and especially now that you can find designer kids fashions as well. Regardless of what celebrated fashion house you want your child's next pair of dress pants or button up shirt to come from LoveAndChic is sure to have something every parent would feel good purchasing.
Now more then ever the youth of today want to express themselves through stylish designer clothes and with LoveAndChic's amazing variety of kid's wear to choose from it is easy to establish a great look for your kids. Even if you want to find a gift for a friend's birthday or need new shirts, pants, jeans and hats for the holidays or a special occasion loveandchics.com children's section is an ideal place to find something thoughtful and unique. As the future of the world kids deserve the best and LoveAndChic gives them just that with a great store filled with fall, winter and summer designer gear that is sure to keep the family pictures looking stylish. With the addition of all of these new fashion lines and choices for children LoveAndChic has truly become a one stop destination for all your designer shopping needs. The smooth checkout system, free shipping on orders over $200 and outstanding discount prices only make this internet mall even more irresistible. If you are looking to liven up your child's wardrobe or want a new look for school then give LoveAndChic.com children's clothes department a try and you will not be disappointed.
###