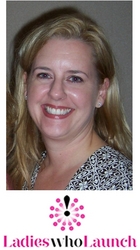 New York, NY (PRWEB) November 5, 2010
Kathryn Rose, leading author, social media and search engine optimization strategist and trainer has been invited by Ladies Who Launch to hold two training sessions at the New York location of the Dream It, Launch It, Live It Global Conference on November 8 and 9th.
"We have worked with Kathryn for over two years and recognize her as a great supporter of Ladies Who Launch and an expert in Social Media Marketing and Search Engine Optimization tactics. We are pleased to have a graduate of our Incubator Program and Strata Member, speak at our first NY Dream It! Launch It! Live It! Conference," says Traci Long, CEO of Ladies Who Launch.
The first session, "Get to the Top of Google," will cover tips, strategies and tactics you can use to quickly get your business to the first page of Google rankings. The second session on Tuesday involves "Winning Social Media Strategies" covering Facebook, Twitter, Linkedin and YouTube strategies for success and time saving tools".
The event will also feature celebrity speakers including Dr. Martha Beck, New York Times bestselling author and coach; Joan Lunden, author and television host; Lisa Oz, author and entrepreneur; Carley Roney, co-founder of The Knot; Lisa Price, founder of Carol's Daughter; and Alexandra Wilkis Wilson, co-founder of Gilt Groupe who will share their experiences and wisdom they gleaned from their accomplishments.
"I am thrilled to play a role in the first Ladies Who Launch Global Conference. I am a proud member of Ladies Who Launch and have experienced the power of the organization first hand. "I am excited about having the opportunity to share what I have learned with other women. Social Media and Search Engine Optimization tactics will help launchers to live the dream faster than ever before," says Rose.
About Dream it! Launch it! Live it!
Dream it! Launch it! Live it! http://dreamitlaunchitliveit.com is the first global conference of its kind to provide women everywhere with the tools, connections and resources needed to launch the best parts of themselves, whether it be a new business, motherhood, a healthy lifestyle or a new look. Produced by Ladies Who Launch http://ladieswholaunch.com, the largest worldwide online and in-person community of 100,000+ female entrepreneurs, the conference will offer encouragement, advice and exposure to women who want to make launching a lifestyle.
About Kathryn Rose
Kathryn Rose is a Certified Social Media strategist and trainer, specializing in integration of new technologies in marketing strategies, Search Engine Optimization (SEO), Mobile Marketing and Social Media development and training to help clients maximize their visibility online. She's a featured speaker for New Technology Marketing at the Real Estate University, Ladies Who Launch, Loan Officer Magazine, and the International Social Media Association. Kathryn is currently the Managing Director of EMP Social http://empsocial.com, an Essential Media Partners company whose clients include: The NOW Pass DC, Hard Rock Café, Smithsonian, Super Bowl XLV. EMP Social provides Social Media Optimization and Marketing solutions for organizations of all sizes. Kathryn is the author of 6 books on social media for business: Step by Step Guides to Facebook, Twitter, Linkedin and SEO/Video for business as well as The Parent's Guide to Facebook and the Grandparent's Guide to Facebook. Connect with Kathryn on Facebook : http://facebook.com/katrose, Twitter: http://twitter.com/katkrose, Linkedin: http://linkedin.com/in/katkrose.
###