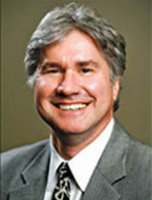 From the time I started driving at 17 until the time I met my wife, I was involved in 11 car accidents
Atlanta, GA (Vocus) November 5, 2010
Monday, Nov. 6 kicks off Drowsy Driving Prevention Week®, a National Sleep Foundation public awareness campaign to educate drivers about sleep safety. According to a new study by the AAA Foundation Traffic Safety, drowsing driving is more common than previous estimates. Drowsy driving involves about one in six deadly crashes; one in eight crashes resulting in hospitalization and one in 14 crashes in which a vehicle was towed.
At the Atlanta Sleep Medicine Clinic, board-certified sleep specialist and neurologist Dr. Michael Lacey treats many patients who admit to dozing while driving. "Many of my patients admit to drowsy driving, often resulting in accidents. Whether from exhaustion, boredom, use of medications, a medical condition or a diagnosed sleep disorder, many people are dangerous to themselves or others while operating their vehicles."
According to the National Sleep Foundation's 2009 Sleep in America poll, about 28% of Americans confessed they have fallen asleep behind the wheel within the past year, and 54% said they have driven while drowsy.
One patient at the Atlanta Sleep Medicine Clinic drove while suffering from untreated narcolepsy for years. "From the time I started driving at 17 until the time I met my wife, I was involved in 11 car accidents," recalls the patient. "In the worst instance, my car traveled three miles while I was asleep behind the wheel before crashing into two parked cars and ejecting me through the windshield."
Sleepiness impairs drivers by causing slower reaction times, vision impairment, lapses in judgment and delays in processing information. Studies show that being awake for more than 20 hours results in an impairment equal to a blood alcohol concentration of 0.08%, the legal limit in all states.
"The statistics, number of crashes each year and the testimonies from patients all signal to me that drowsy driving is a serious and growing problem throughout America," said Dr. Lacey. "I would encourage all drivers to be more alert on the roads and more responsive to signals of fatigue from the body. If you have difficulty focusing, trouble keeping your head up or keep drifting into different lanes, pull over, evaluate your alertness, and if necessary take a short nap."
For more information on sleep disorders and how to prevent drowsy driving, visit http://www.atlantasleep.com or http://www.sleepfoundation.org .
Drowsy Driving Prevention Week®
In an effort to reduce the number of fatigue-related crashes and to save lives, the National Sleep Foundation is declaring November 8-14, 2010 to be Drowsy Driving Prevention Week®. This annual campaign provides public education about the under-reported risks of driving while drowsy and countermeasures to improve safety on the road.
About the Atlanta Sleep Medicine Clinic
The Atlanta Sleep Medicine Clinic offers a comprehensive approach for the diagnosis and treatment of adult sleep disorders using the latest technology and therapeutic options. Our board certified sleep specialists are nationally recognized experts who provide the highest quality of sleep medicine care available in the Atlanta area.
# # #