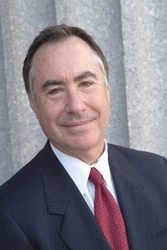 New York, NY (PRWEB) November 8, 2010
In October 2010 alone, several manufacturer models of drop-side cribs and strollers were recalled for presenting child safety hazards, according to the U.S. Consumer Product Safety Commission (CPSC).
According to the CPSC, the cribs, manufactured by Victory Land Group Inc., Angel Line, Ethan Allen, Alexander Designs Ltd., all put young children at risk of entrapment, suffocation and fall. The strollers, manufactured by Graco, Valco Baby and Tike Tech Ltd., posed an entrapment and strangulation hazard.
These recalls follow on the heels of the September 2010 Fisher Price defective product recall of more than 10 million tricycles, play toys and high chairs sold in the U.S. and Canada. The recall included tricycles with a protruding plastic key that can cause injury to a child who falls, hits or sits on the key; toys, including play centers, with small parts that present a choking hazard to young children; and high chairs with protruding pegs on the back legs.
A defective children's product can be caused by poor design, like loose parts, sharp protrusions, or large openings that can trap a child's head and neck; mistakes during manufacturing; or unsuitable parts that may, for example, include lead-based paint.
While news outlets, manufacturer websites, and the CPSC routinely announce recalls, parents and caregivers may not hear about them or hear about them in time to prevent injury.
"Parents who purchase name-brand toys and equipment for their children have every right to expect those items be safe," said Paul Dansker, Esq., a partner with New York City-based personal injury law firm Dansker & Aspromonte Associates.
"In the law, there is a warranty that all products sold in the marketplace are fit for the particular purpose intended. As parents grow increasingly familiar with certain brands and manufacturers, they should also be mindful and appropriately cautious when relying on the safety of those products. It is heartbreaking when a young child is injured using a defective product, Dansker added.
If a child has been injured as a result of a faulty product, Dansker recommends seeking immediate medical attention and consulting with an experienced personal injury attorney to learn about appropriate next steps.
Dansker advises parents to visit the CPSC website, http://www.cpsc.gov, on a regular basis to learn about recalls of children's and other products.
Dansker & Aspromonte Associates is located at 30 Vesey Street, 16th Floor, New York, NY 10007. For more information, call (212) 732-2929 or visit http://www.dandalaw.com.
About Dansker & Aspromonte Associates: Dansker & Aspromonte Associates is a New York personal injury law firm specializing in serious brain injuries; medical malpractice, motor vehicle accidents, falls, construction accidents, municipal liability, injuries to children and more. The firm has represented thousands of clients and obtained hundreds of millions of dollars for them over the last 30 years.
# # #