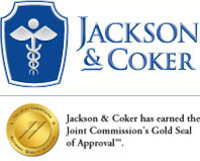 As the medical community becomes more aware of the benefits of using experienced surgeons as Surgical First Assistants, we can expect more physicians to be attracted to this career option and more medical facilities to incorporate SFAs.
Alpharetta, GA (Vocus) November 4, 2010
The latest edition of the Jackson & Coker Industry Report (JCIR) highlights two notable trends in the medical profession. A noteworthy trend in hospital staffing concerns the growing interest among surgeons to practice as Surgical First Assistants (SFAs).
"For several decades, Jackson & Coker has placed surgeons in appealing locum tenens and permanent practice opportunities," mentioned Sandra Garrett, President of Jackson & Coker. "We are pleased to now work closely with our sister company, Jackson Surgical Assistants, to offer surgeons, particularly those in the 'retirement zone,' a viable career alternative," she added.
The JCIR includes a survey recently conducted by Jackson Surgical Assistants (http://www.jacksonsurgicalassistants.com) as well as an interview with their Medical Director, Dr. Sidney Funk, who further explained the appeal of surgical assistance to physicians who seek a change of pace and reduced responsibilities, particularly as they approach the retirement zone. Working as an SFA appeals to different categories of physicians:

Doctors who want to wind down their career in the face of burdensome management responsibilities, high overhead, and decreasing reimbursements;
Surgeons who want to spend more quality time with their family by achieving a different work/life balance;
Providers who wish to maintain their licensure and certification by continuing to work in the Operating Room in a different role that enables them to mentor younger clinicians and earn a comfortable income, and
Physicians who are recently retired but, because of financial concerns, have chosen to re-enter the medical profession in a less stressful position.
"As the medical community becomes more aware of the benefits of using experienced surgeons as Surgical First Assistants, we can expect more physicians to be attracted to this career option and more medical facilities to incorporate SFAs as part of their staffing model," remarked Shannon Ross Stahl, Vice President of Sales for Jackson Surgical Assistants.
Another trend in the medical profession involves the use of art therapy as a creative approach for improving clinical outcomes. A Special Report in the JCIR discusses the matter from a number of perspectives:
A brief history of art therapy
The educational and credentialing requirements of art therapists
Relationship to evidence-based medicine
The role of art therapy in contemporary medicine, and
Why physicians are increasingly relying on art therapy as an essential component of patient care.
Here is the link to the most recent issue of the Jackson & Coker Industry Report. http://www.jacksoncoker.com/physician-career-resources/newsletters/Monthlymain/Sep/2010.aspx.
About Jackson & Coker
Begun over three decades ago, Jackson & Coker has been a leader in physician recruitment through the placement of physicians in both permanent placement and locum tenens physician jobs. The firm specializes in anesthesiology jobs, CRNA jobs, neurology jobs, psychiatry jobs, surgery jobs, primary care jobs as well as emergency medicine jobs. Headquartered in metro Atlanta, the firm has earned a reputation for providing cost-effective, time-sensitive solutions to both government and commercial health care organizations. The recruitment staff works in two divisions of the company: Retained Search, which places physicians in over 40 medical specialties in permanent staff positions, and locum tenens, a staffing model that recruits medical providers (physicians and CRNAs) for temporary vacancies.
Jackson & Coker has earned a "Gold Seal" designation as a "Certified Health Care Staffing Service" by the Joint Commission and is affiliated with a credentials verification organization (JH CVO) that has received certification by the National Committee for Quality Assurance (NCQA) in ten out of ten credentialing elements.
Jackson & Coker participates in social media networks such as Facebook, LinkedIn, YouTube and Twitter—including managing separate Twitter websites focused on major medical specialties.
Jackson & Coker is part of a "family of companies" referred to as Jackson Healthcare.
About Jackson Healthcare
Founded by the healthcare innovator Richard Jackson, Jackson Healthcare serves more than two million patients in nearly one thousand hospitals each year. The Jackson family of companies provides physician and clinician staffing, anesthesia management, hospital management and healthcare information technology solutions proven to improve clinical and financial outcomes, as well as increase operational efficiency. Jackson Healthcare has earned national media coverage for its physician polls and champions local and international charitable work. In addition, Jackson has been recognized as one of the fastest growing staffing companies in the country by the Inc. Magazine, Atlanta Business Chronicle, Georgia Trend and Staffing Industry Analysts. For more information about Jackson and its companies, visit Jacksonhealthcare.com. Jackson's research reports are available at Market Research.
Media Contact:
Edward McEachern
678-277-3030
emceachern(at)jacksoncoker(dot)com
###