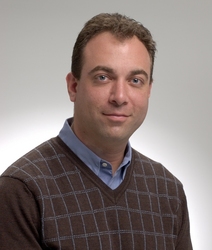 I am proud and pleased to forward the Chamber's mission of promoting regional economic growth and advancing business-friendly public policies
Hatfield, PA (Vocus) November 5, 2010
Michael Araten, President and CEO of K'NEX Brands and The Rodon Group, was appointed to the Greater Philadelphia Chamber of Commerce (GPCC) Board of Directors on October 15th. The appointment followed the Chamber's Annual Meeting of business, civic, and community leaders. As a member of the 2010-2011 Board of Directors, Araten will act as a volunteer leader representing the more than 5,000 companies across 11 counties that the GPCC represents.
"I am proud and pleased to forward the Chamber's mission of promoting regional economic growth and advancing business-friendly public policies," said Araten. "As a local company K'NEX has benefitted from the very policies that the Chamber protects. Like many others I believe that America's entrepreneurial spirit is our biggest economic stimulus, so the role of the GPCC is more important now than ever."
"We are grateful to welcome such a talented and diverse pool of volunteer leaders to our board," said Rob Wonderling, Chamber President & CEO. "We look forward to their vital contributions and collaboration in the tradition of supporting the business community and general public."
K'NEX Brands has 2 operating units – K'NEX, America's building toy company focused on building worlds kids love; and The Rodon Group, an American custom plastic injection molder specializing in high volume, small plastic parts for over 100 industries.
Araten joined K'NEX and the Rodon Group in May 2005 to serve as Vice President and General Counsel, became President and COO in January 2006 and assumed his present position in January 2009. Prior to joining K'NEX and Rodon, Araten served as Chief Litigation Counsel to Toll Brothers, Inc. and Senior Vice President for O'Neill Properties Group. Araten holds a B.A. in Political Science from Stanford University and a J.D. from the University of Pennsylvania.
About K'NEX Brands
Founded in 1992, K'NEX Brands, the world's most innovative construction toy company, was established to make and sell what has become one of the world's leading integrated construction systems for children. Winner of over 200 international awards and recognitions, American-made K'NEX encourages youngsters to "imagine, build and play." For more information, please visit http://www.knex.com.
About The Rodon Group
The Rodon Group is an ISO 9001-2008 certified plastic injection molder. In business since 1956, the Rodon Group makes billions of parts each year in its 125,000 square foot facility. With over 106 injection molding presses, Rodon is one of the largest family-owned and operated injection molders in the United States. The Rodon Group serves a diverse group of industries including consumer products, medical, construction, pharmaceutical and toys. Since 1992, Rodon has manufactured over 30 billion parts for the K'NEX building toy system, and is a subsidiary of K'NEX Brands, L.P. For more information please visit http://www.rodongroup.com.
# # #