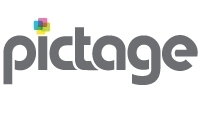 Lafitte, LA (PRWEB) November 5, 2010
Pictage, Inc., the leading online service provider for Professional Photographers, today announced it is once again partnering with more than 100 professional photographers, and representatives of Catholic Charities Archdiocese of New Orleans, to offer free family portrait shoots on Thursday, November 11, 2010, to hundreds of families adversely impacted by Hurricanes Katrina, Ike and Gustav, as well as the Gulf oil spill. The half-day event, scheduled from 1:00-6:00 p.m. Central Time, is designed to remind these hard hit families that they are not forgotten by creating family photographs to replace those destroyed in recent hurricanes, as well as provide professional photographs to those families affected financially by the Gulf oil spill.
This event concludes Pictage's annual PartnerCon, November 9-11, 2010, at the Astor Crowne Plaza Hotel in Now Orleans' historic French Quarter. This inspiring gathering, expected to draw over 500 professional photographers and industry leaders, celebrates and explores the unique perspectives and remarkable ingenuity of today's talented professional photographers through the conference theme, "Where Y'at?"
"New Orleans has bounced back as a major center of creativity and celebration after Katrina, Ike, and Gustav as well as the Gulf oil spill, but many families are still in the midst of their struggles and doing what they can to rebuild their lives. With hundreds of distinguished professional photographers joining us for PartnerCon, we were inspired to invite them to participate in a community service initiative that will have an enduring, positive impact on some of the area's most hard-hit families," said Jim Collins, chief executive officer of Pictage and avid photographer. "After hearing the heartbreaking stories from affected families about losing everything precious to them, including their photos, we felt strongly that the Pictage community is in a unique position to help out by creating family portraits that will endure and be celebrated for years to come."
Catholic Charities Archdiocese of New Orleans is working directly with Pictage employees to identify those families in greatest need of this service. With the assistance of over 600 staff members, the organization offers 45 life-giving programs, including those that address issues such as hurricane recovery, hunger, poverty, unemployment, and at-risk children, throughout Southeast Louisiana.
On Thursday, Nov. 11, Pictage will set up numerous shooting stations at the Jean Lafitte Civic Center in Lafitte, La., with each station equipped with lighting equipment, multiple backdrops, and other related gear, to accommodate all participating families. Every shoot, lasting approximately 15 minutes each, will be managed by a volunteer team of professional photographers, working together to provide each family with an uplifting experience and exceptional photos. Upon the shoot's completion, the family will receive a DVD containing their favorite images, and a free package of assorted prints will be delivered to their home within a few weeks of the event.
About Pictage, Inc.
Founded in 2000, Pictage is the leading community and business management and marketing solution for professional photographers. Pictage empowers professional photographers to manage their workflow, promote their brand, connect with community, and sell their work. For more information, please visit http://www.pictage.com.
About Catholic Charities Archdiocese of New Orleans
Catholic Charities marks its beginning in 1727, when Ursuline nuns came from Europe to New Orleans to minister to the poor and sick. Incorporated in 1934, Catholic Charities is the humanitarian arm of the Archdiocese of New Orleans, covering eight civil parishes in Southeast Louisiana. Programs serve the hungry, survivors of domestic violence, those living with mental illness, children from low-income families, seniors, developmentally-delayed children and adults, and many others. For more information, please visit http://www.ccano.org.
# # #