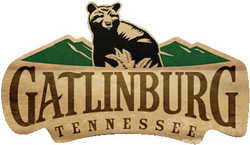 Our veterans deserve our gratitude and coming to Gatlinburg for this event is one of many, many ways we can show our support and to thank the veterans
Gatlinburg, TN (Vocus) November 4, 2010
The City of Gatlinburg will extend a heartfelt "Thank You!" to the men and women who put service before self at the November 11 Gatlinburg Veterans Day Celebration. The free-admission event will begin at 11 a.m. on the Plaza at Ripley's Aquarium of the Smokies.
The Gatlinburg Veterans Day Celebration will feature Brigadier General Robin B. Akin as the keynote speaker. BG Akin is the commander of 3rd Sustainment Command (Expeditionary) based at Fort Knox, Kentucky. A 1982 graduate of the University of Tennessee, BG Akin is the first female UT Knoxville Army ROTC graduate to attain the rank of general officer. She also holds a Masters of Science Degree in Administration from Central Michigan University and a Masters of Strategic Studies from the U.S. War College.
BG Akin's most recent assignments include serving as the Joint Logistics Commander in Support of Humanitarian Relief during Operation Unified Response-Haiti, supplying U.S. military personnel in Haiti with materials needed to ensure an effective relief campaign after the devastating earthquake on January 12 of this year, and serving as Director and Chief of Logistics of the Drawdown Fusion Center, Multi-National Force – Iraq. During her distinguished career she has served in leadership positions in various commands around the world.
Gatlinburg is an official Regional Site for the Observance of Veterans Day as designated by the Veterans Day National Committee, Department of Veterans Affairs, one of two cities in Tennessee and 41 in the United States to hold this prestigious distinction. This designation affiliates Gatlinburg Veterans Day Celebration with activities taking place at the National Veterans Day Observance at Arlington National Cemetery.
Other activities will include recognition of veterans, patriotic music from Knoxville Opera, Gatlinburg-Pittman High School Band and Walters State Community College, a military flyover, and American Bald Eagle presentation, and more.
"Our veterans deserve our gratitude and coming to Gatlinburg for this event is one of many, many ways we can show our support and to thank the veterans," said George Hawkins, Special Events Manager for the City of Gatlinburg. "November 11 is the day set aside for honoring our nation's veterans – the 11th hour of the 11th Day of the 11th Month – the time marking the exact moment that World War I ended in 1918.
"While it's very important for us to remember those who gave their lives to protect our nation," Hawkins continued, "Veterans Day is the holiday dedicated to letting the surviving veterans know how much we appreciate them."
The Gatlinburg Veterans Day Celebration is sponsored by City of Gatlinburg, Ripley's Aquarium of the Smokies, Park Vista Hotel, Citizens National Bank, and Hard Rock Café.
###