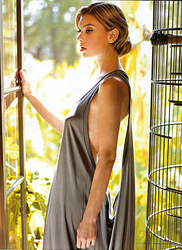 Apple Price selected to wear the white Knight in Shining Armor outfit
Los Angeles (PRWEB) November 5, 2010
The model selected by Project 2011 to wear the "Knight in Shining Armor" costume at the upcoming Model casting/audition and After party is more than just a beautiful model. She is an accomplished, educated career woman that is represents the direction that fashion, art, and entertainment move toward.
Apple Price hails from Texas, where she excelled in her studies of Trends, dance, art and Fashion. Her outgoing warm personality along with managerial/people skills opened doors for her at several high-end companies where she used her design, visionary, and trendsetting abilities to not only help in the major growth and expansion of her environments, but also to learn and experience all she could, to feed her never empty head of ideas and aspirations.
Apple's "working world" changed when she was picked and worked as a NAPA girl, having fun in the exciting Nascar world of racing, automobiles, and travel in her case. Again, opportunity was found as she was scouted by a modeling agency while traveling in Europe . This launched her career, walking the runways for designers, shooting campaigns and gracing the pages of magazines. Modeling has also allowed her the opportunity to experience various cultures all over the world while maintaining her home base in Los Angeles . She says, " L.A. is a beautiful place, where the lifestyle(s) give opportunity to make hobbies, talents, and dreams into a realities. I believe that one's inner child holds the key to success & happiness. People choose to DO what they WANT.... we make our own choices and pathways. There is something about LA that "allows" us to "play" as adults...and somehow figure out ways to make a living doing it...that is, IF we choose to do so.
"As long as the sun is shining in California , that is where I want to be."
Apple Price has advanced her modeling career into another area of business. She, along with some motivated models created a company called "Feed a Model." It is a creative organization aimed at community & events that can give exposure to the "other" many talents that the models (and now many other girls who have gotten involved) can deliver such as photography, fashion design, graphic and digital art, and painting.
Feed a Model has been growing and inspiring females at all levels and ages, and is also "re-vamping" with more hotties, fresh activities, more "appearances", and a brand new look for their website in 2011.
Project 2011 is proud to have Apple Price selected to wear the white "Knight in Shining Armor outfit because she is the kind of woman that the future of modeling is moving towards. She is intelligent, and creative with strong marketing skills, yet is aware of her own image, with great modeling ability and lives a fun, energy-filled style of life while still always remembering to give back. She is very aware of fashion; what the trends are and how they will display well. Her modeling experience was learned by doing and taught to her by those that had gone before.
Apple is always ready to lend her expert advice as well as a helping hand to those that need it. The reason she was over-whelmingly voted in to wear the 'knight in shining armor' outfit is because she is not just a model, but a role model.
Contact: http://www.project2011.com
# # #