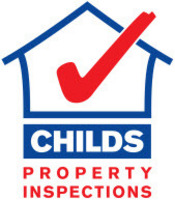 (PRWEB) November 6, 2010
Sydney building and property inspection specialists, Childs Property Inspections, are thrilled with the initial uptake and response to their freshly revamped, user-friendly and modern website.
Childs Property Inspection's director, Gavin Childs, believes the resulting site can be attributed to many months of careful planning.
"Properties need to be inspected to give people peace of mind that their investment choice is the right one. We decided to remake the site so that it made this process easier and provided a knowledge base to help them make an informed choice."
The new site not only includes a new smorgasbord of property inspection reports such as pre-purchase building inspections, pest inspections, strata reports, electrical, plumbing, etc., but also provides insight into what is involved in carrying out each report.
Mr Childs continued:
"Our full range of comprehensive reports detail what we do. We can inspect the dwelling from top to bottom or just a particular point of interest."
To set themselves aside from the others, Childs Property Inspections have introduced 2 new areas to the website that will further simplify and enhance the experience for the residents of Sydney and NSW.
An exclusive login area has been created for real estate agents, solicitors, conveyancers and other professionals who already have an interest in organising building inspections and pest inspections for their clients.
Gavin is pleased with the impact this will have on day-to-day business:
"Allowing these people to order inspections on behalf of their customers helps streamline business from both angles. They also receive an email informing them of the date the inspection has been booked for."
The other area lists completed inspection reports that have been carried out by Gavin and his team. These reports are available for purchase immediately and at a discounted price saving people time and money once again. He sees this as having a real positive benefit for people:
"If a property has already been inspected and a building, pest or strata report carried out, it makes sense to offer the report to the general public at a reduced fee."
For more information, visit our website now and find all the building, pest & strata inspection services you need from expert property inspectors since 1996.
###