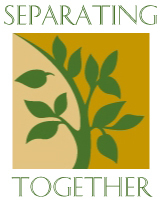 Without a court trial, collaborative divorce provides a less destructive and more moderate process with a focus on the future well-being of the family.
Raleigh, NC (PRWEB) November 9, 2010
Separating Together, Inc. is pleased to announce the addition of five participating attorneys in its Collaborative Law Practice Group in Raleigh, North Carolina. Since 2003, the independent member attorneys of Separating Together have been providing an array of respectful divorce services focused on North Carolina's Collaborative Law alternative for families in the Raleigh - Durham metropolitan area.
The Collaborative Practice Group now consists of the following Raleigh divorce attorneys: Mark A. Springfield, Jeffrey M. Seigle, Martha J. Mason, Adrian J. Davis, Kerry Burleigh, Aida Doss Havel, James W. Hart, Deborah Throm, and Randolph (Tré) Morgan III.
The participating attorneys of Separating Together are unique in that they restrict their family law practices to respectful and dignified divorce services, such as Collaborative Divorce, Mediation, and Divorce Consulting, and they avoid exposing their clients to the stress of litigation. The services provided by these Raleigh divorce attorneys help guide both high and low conflict clients toward mutually beneficial agreements for legal separation, divorce, co-parenting plans, and property distribution.
The purpose of these non-adversarial and respectful services is to allow families to move forward with the ability to communicate and co-parent effectively. After years of resolving divorce cases through litigation, Jeff Seigle, co-founder of Separating Together, says, "I was involved in the adversarial process where there was normally a winner and a loser. The spouses were left financially and emotionally bereft by the court system. They had not learned how to work together, so they had to go back to court to resolve additional co-parenting and financial support differences that arose over time."
By resolving family matters through the collaborative divorce process, spouses maintain control of their privacy and decisions regarding co-parenting, financial support, and property division. Mark Springfield, president and co-founder of Separating Together, shares his reasons for choosing to restrict his services to the practice of non-adversarial divorce processes. "It is important to me to help guide my clients beyond their uncertainty, guilt, and anger. My goal is to direct them toward sustainable and just parenting plans and divorce agreements. Divorce is particularly difficult for children. Within the collaborative divorce process, I can help ensure that the children are protected from conflict between the parents."
A true collaborative divorce includes two specially trained attorneys, and the option of including co-parenting advisors, a child specialist, and a financial specialist. Without going to court, collaborative divorce provides a less destructive and more moderate process with a focus on the future well-being of the family.
Separating Together, Inc. is located at 2300 Rexwoods Drive, Suite 120, Raleigh, North Carolina 27607. The attorneys can be reached by phone at (919) 755-1923 and at http://www.SeparatingTogether.com.
###