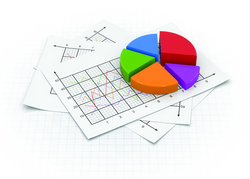 "Franchise companies can really benefit tremendously from Mothernode because of its affordability and flexibility."
Dallas, TX (PRWEB) November 8, 2010
Companies with franchises face plenty of challenges, not the least among them the ability to streamline operations across multiple locations, many of which may be located throughout the country or around the world. Mothernode, a new SaaS (ERP) software for SMBs, now offers a full-service ERP tailored specifically for franchise companies, particularly those at the growth stage of their operations.
"Mothernode is an affordable way for franchisors to really add value to their franchise offering, by providing their franchisees with a solid infrastructure to run their respective businesses," Ken Pearson, president of Mothernode, says. "It was originally developed to meet the needs of a specific company with far-flung franchisees and multi-location companies around the country, so we're very familiar with the demands of a diverse community of branches and affiliates. They all have different markets and maybe even different approaches to pursuing similar goals, but Mothernode now allows them to maintain a coherency in their internal operations and management without losing efficiency. Having a uniform, integrated ERP would complement existing franchise offerings and make it easier for new franchisees to set up their businesses right away."
As a full-service business software solution, Mothernode offers clients an integrated suite of features, including customer relationship management (CRM), sales force automation, inventory management, shipping, accounting, purchase orders, royalty reporting, and company performance indicators. Advanced vendor management allows franchisors to maintain a preferred vendor list and ensure that franchisees purchase supplies only from that list to leverage their buying power. Other standard features include Smart Tasks and key performance indicators (KPIs), all of which are designed to enhance a company's productivity and eliminate redundancies and inefficiencies. Companies wishing to transition to Mothernode but who also want to maintain their accounting on standard software packages such as Peachtree or QuickBooks can continue to do so without losing data or time.
"Franchise companies can really benefit tremendously from Mothernode because of its affordability and flexibility," Pearson explains. "For a monthly fee of $99 per user, you get access to the entire application, not a package of modules that you have to add to as you grow. You have the whole package from the beginning, so as your company expands and you add more franchises and employees, Mothernode grows right along with you. And subscription fees can be charged directly to the franchisee, so franchisors only have to worry about their own internal costs."
Mothernode is delivered as a complete software-as-a-service (SaaS) on a cloud computing platform, meaning that companies who license the system can do so without ever worrying about maintaining their own IT departments and help desks. Cloud computing has freed businesses and individuals from having to invest heavily in a complex IT infrastructure – from equipment and software to technicians and engineers – in order to support their operations. Software is now hosted on remote servers and shared among an unlimited number of users, so companies can simply purchase the licenses to their desired SaaS programs and access them directly over the Internet. SaaS providers handle everything from updates to server and network maintenance, so franchisors can focus their resources on growing their businesses, not dealing with IT issues. They'll be able to offer their franchisees a sophisticated, full-service software system, but without the costly overhead.
Companies concerned about data security are assured that Mothernode has taken all the necessary steps to protect sensitive customer data, including partnering with Neospire, a world-class, SAS 70-compliant hosting firm also located in Dallas. Clients have secure 24/7 access to their Mothernode dashboard and can work on their business anywhere there is an Internet connection, whether they're in a remote location with a smartphone or overseas with a Windows laptop. Mothernode is compatible with the Mac, Windows and Linux operating systems, and is also available as an iPhone application.
"Franchises deserve a full, integrated system that will keep up with their growth and increase productivity," Pearson said. "Franchisees demand a software package that's tried and true, one that's not going to cost them an arm and a leg to buy and maintain. Mothernode can help them get up and running very quickly so that they can launch their business and serve their customers."
About Mothernode
Mothernode is a Software-as-a-Service (SaaS) business system that offers Small and Medium Businesses (SMB) a suite of powerful on-demand applications, components and expansion packs designed to streamline all aspects of operations. Mothernode was developed with the principles of making the user more productive by automating tasks, simplifying workflow and streamlining business processes. Mothernode contains features and capabilities that often come at an additional expense in competing software, making Mothernode the best value for the money.
For more information, visit http://www.mothernode.com or call 1-800-928-6055.
# # #