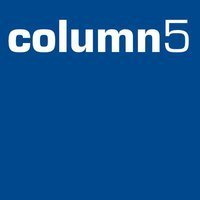 Column5 has some fantastic offerings that SAP is keen to promote, and we will work with them very closely at all levels to make sure that the partnership is a success.
Scottsdale, AZ (PRWEB) November 5, 2010
Column5 Consulting, a global provider of enterprise performance management (EPM) solutions and consulting services, today announced that it is now an SAP channel partner authorized to resell SAP® BusinessObjects™ enterprise performance management solutions in the U.K. and Ireland. Column5, already a global implementer of SAP BusinessObjects EPM solutions, now has the rights to market and resell the solutions to organizations with up to €500M in annual turnover across Europe, including the U.K. and Ireland.
Column5 Consulting, through its EPM solutions and consulting services, can empower finance and operational managers to make faster and better decisions as they plan and manage their businesses. Using SAP's market-leading suite of products, Column5 develops and implements planning, budgeting, reporting, consolidation, analytic and other management applications for its clients.
"We're honored and delighted that SAP has chosen Column5 to bring our performance management solutions to this market," said Lee Merchant, director of Column5 EMEA. "Our goal is to help our clients worldwide become the best run, best performing and most agile of all organizations. Now as an SAP channel partner authorized to resell SAP BusinessObjects EPM solutions in the U.K. and Ireland, we can easily extend our services and solutions offerings to clients across all sectors, enabling us to help them implement class-leading processes and technologies across all performance management disciplines."
"SAP welcomes Column5 into our channel community," said Stephen Read, director of SME, SAP U.K. & Ireland. "We believe that the skills and experience Column5 brings to our ecosystem will allow us to grow our performance management solutions into the SME marketplace. Column5 has some fantastic offerings that SAP is keen to promote, and we will work with them very closely at all levels to make sure that the partnership is a success. Through this relationship, customers will be able to acquire an exceptional set of products through an experienced and successful implementation partner. We look forward to a long and fruitful relationship together."
###