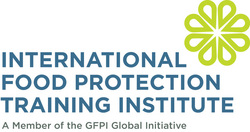 We are very appreciative of Senator Stabenow's tireless efforts in support of IFPTI's mission to improve food safety nationwide
Battle Creek, MI (Vocus) November 5, 2010
The International Food Protection Training Institute (IFPTI), the leader in delivering career-spanning, standards-based food protection training to state and local food safety officials, sees great potential for agriculture and food protection if Senator Debbie Stabenow becomes Chairman of the United States Senate Committee on Agriculture, Nutrition and Forestry.
As Michigan's second largest economic driver, agriculture is a force for economic stability in Michigan, with yearly economic impact estimated to be $71.3 billion. The agri-food sector produces more than 200 commodities, ranking second only to California in agricultural diversity.
Recently, Senator Stabenow developed legislation to help producers and processors comply with new U. S. Food and Drug Administration (FDA) food safety regulations being considered by Congress. Her "Growing Safe Food Act," which was incorporated into the pending food safety reform legislation, brought together a coalition of groups representing small farmers, commercial agriculture and public health. In 1997, Senator Stabenow introduced the Safe Food Action Plan which included more funding for food safety research, and created a crisis management team to respond to food safety emergencies. Her bill was included in the agricultural research reform act of 1998, which became law.
With Senator Stabenow's support and working with FDA, IFPTI is building the training infrastructure for the national integrated food safety system. To date, IFPTI has trained more than 1,100 food protection professionals from 47 states.
"We are very appreciative of Senator Stabenow's tireless efforts in support of IFPTI's mission to improve food safety nationwide," said Gerald Wojtala, Executive Director of IFPTI. "Training programs like those delivered at IFPTI are essential to ensuring that state and local food protection agencies have the capacity and competencies they need to fulfill their vital role in protecting the nation's food supply."
Wojtala continued, "As Chairman, we expect that Senator Stabenow will continue to build on her strong track record in agriculture and food safety."
About IFPTI
The International Food Protection Training Institute (IFPTI) is a 501(c)(3) non-profit organization delivering standards-based, career-spanning food protection training for state and local food protection professionals to assure competency and equivalency in meeting established U.S. federal food safety standards. The Institute, a member of the Global Food Protection Institute, seeks to protect the public's health by building the training infrastructure for the national integrated food protection system that ensures the safety of the U.S. food supply. IFPTI's training facilities are located in Western Michigan University's Kendall Center in Battle Creek, MI. Initial funding for IFPTI has been provided by a grant from the W. K. Kellogg Foundation. For more information, visit http://www.ifpti.org.
###