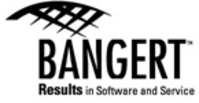 What is significant about the firm's performance over the past two years is that we have continued a path of organic growth during the toughest economy in decades – and during an era marked by acquisitions and consolidations
Burlington, IA (Vocus) November 8, 2010
Bangert Computer Systems, a premier Sage Timberline Office, Sage Timberline Enterprise, and Sage Master Builder business partner, was honored with multiple awards in the 2010 Sage Partner Advantage Award Series. The company earned a Top Three spot in the Chairman's Club, the President's Circle, and is a Million Dollar Club Achiever. This is the second year in a row Bangert Computer Systems has earned each of these honors.
The Sage Partner Advantage Award Series is a prestigious awards program that recognizes top partner performances. Partners are rewarded for their diligence in representing Sage products and consistently going above and beyond to achieve excellence throughout the year. The Chairman's Club is a level of distinction for exceptional Sage business partners intended to reward and provide special recognition to high performing business partners. The President's Circle rewards partners who achieve the top spots of specified award categories. Within the Sage Timberline Office category, Bangert Computer Systems ranks among the Top Three partners in the nation. Million Dollar Club awards are presented in recognition of the elite group of business partners who attain or exceed $1 million in total Sage revenue.
"What is significant about the firm's performance over the past two years is that we have continued a path of organic growth during the toughest economy in decades – and during an era marked by acquisitions and consolidations," said Khensa Karim-Bangert, vice president of business marketing for Bangert Computer Systems. "Through our growth, our focus remains on earning the respect and trust of construction companies as we help them select, launch, and use the best-fit software solutions for their business model, company needs, size, and goals."
For more than 22 years, construction software has been Bangert Computer Systems' core business. Karim-Bangert attributes the firm's continued success to its long-standing commitment to its clients: "The Sage achievement is a success story, but our real success story is when we exceed expectations and earn construction companies as a long-term partners and references."
The top five Chairman's Club and President's Circle award recipients for 2010 will receive further recognition from Sage with an executive retreat at the Hotel del Coronado, the quintessential San Diego, CA, luxury hotel in January.
About Bangert Computer Systems
Bangert Computer Systems is a leading authorized provider of construction software solutions and software consulting services in Missouri, Kansas, Iowa, Nebraska, and Southern Illinois, offering the broadest and deepest product knowledge and hands-on experience, and industry expertise experts in construction accounting, construction project management, and estimating software solutions including Sage Timberline Enterprise, Sage Timberline Office, and Sage Master Builder. The firm's solid leadership team brings industry foresight and a blend of attention to detail plus big picture bottom line results for customers. Bangert Computer Systems' commitment to excellence goes back 25 years and two generations of company leadership, starting with Richard Bangert. Learn more at http://www.bangertcomputer.com or by calling (319) 752-5484.
# # #