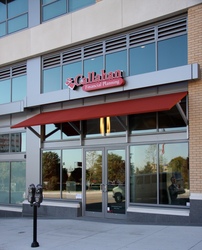 Will Social Security be there for me?
Omaha, Nebr. (PRWEB) November 9, 2010
An educational workshop titled "Social Security and Your Retirement" has been scheduled for 10:00 AM on Saturday, November 20th, 2010. The class is being held in the new classroom at Callahan Financial Planning at Midtown Crossing.
After being told for years that Social Security is "going broke," baby boomers are realizing that it will soon be their turn to collect. But the decisions they make now can have a tremendous impact on the total amount of benefits they stand to receive over their lifetime.
Questions boomers are asking include:

Will Social Security be there for me?
How much can I expect to receive?
When should I apply for Social Security?
How can I maximize my benefits?
Will Social Security be enough to live on in retirement?
To help baby boomers better understand the Social Security system, this workshop will cover:

5 factors to consider when deciding when to apply for benefits
When it makes sense to delay benefits -- and when it does not
Why you should always check your earnings record for accuracy
How to estimate your benefits
How to coordinate benefits with your spouse
How to minimize taxes on Social Security benefits
How to coordinate Social Security with your other sources of retirement income
Callahan Financial Planning Company is an Omaha-based fee-only financial planning and investment management firm that does not earn sales commissions or hidden compensation in the advisory practice. The firm was founded with the fundamental belief that planners should only represent their client's interest- not selling a product. Titled "Conflict Free Planning", the process was built to always ensure a client's best interest is in mind.
Their offices are located at the new Midtown Crossing at Turner Park, and their address is 3157 Farnam Street Suite 7112, Omaha, NE 68131. Seating for the class is limited, to reserve your space call 402-341-2000 or register online at http://www.callahanfp.com.
# # #