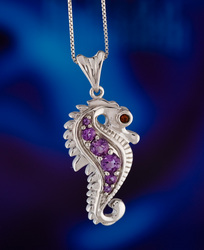 Liquidation Channel has planned the most outstanding sale of the year. Throughout the Thanksgiving weekend, we will feature a wide variety of jewelry at tremendous values, perfect for gift-giving to the entire family
Austin, TX (PRWEB) November 6, 2010
Liquidation Channel kicks off its much-anticipated Thanksgiving Weekend Events with the launch of J Francis' first limited edition jewelry design on Thanksgiving Day. The weekend continues with Black Friday Door busters. One of Saturday's highlights is the launch of Spectrolite, a rare and exotic gemstone set in designs of platinum overlay sterling silver and 14K gold. Cyber Monday brings incredible web and tv offers.
Liquidation Channel's president, Gerald Tempton says, "Liquidation Channel has planned the most outstanding sale of the year. Throughout the Thanksgiving weekend, we will feature a wide variety of jewelry at tremendous values, perfect for gift-giving to the entire family."
Customers can shop at Liquidation Channel from the comfort of home in a variety of ways: Watch the 24/7 live simulcast stream online at http://www.liquidationchannel.com, on television via DirecTV channel 226, Dish Network channel 274, and local cable channels such as Comcast, Time Warner, and Cox throughout the United States. Customers can also buy via the website's online auctions. Liquidation Channel specializes in wide assortments of rare and exotic gemstones; Platinum, Gold, and Silver jewelry; and guarantees the lowest prices in America.
# # #