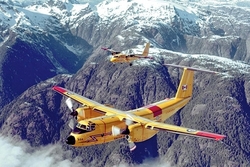 As a young fellow, I began a hobby of making balsa wood gliders, ones with rubber band "engines" aircraft kits, and so on as a hobby for the next 10 years
(PRWEB) November 6, 2010
Pocket Aviation, originally presented as slideshow images in CD forms such as "The Arrow Era" and "Aviation 2000", is available now as application for iPhone and iPod Touch at itunes.com for $1.99.
Originally conceived by Peter Martin, of Ottawa Ontario, Peter's interest in airplanes began in 1945, "watching bombers and other airplanes fly to and from RCAF Station, Chatham in New Brunswick. I lived near the base in Newcastle, NB and many airplanes were flying around the area out of Chatham post-World War II. This base had been selected as a major air base for the British Commonwealth Air Training Plan."
Peter states, "As a young fellow, I began a hobby of making balsa wood gliders, ones with rubber band "engines" aircraft kits, and so on as a hobby for the next 10 years."
"I joined the RCAF as a photographer and during Basic Training was re-assigned as an aviation technician. Later postings would take me to bases from Comox BC, Borden ON, Bagotville PQ, Shearwater NS, and Greenwood NS. I was selected as a member of the CP-140 Aurora Training Team and was posted to Lockheed Aircraft Company in Burbank CA as a technical writer."
In 1984, after being commissioned from the rank, Peter left the Canadian Forces as a Captain, Aerospace Engineering Officer and spent the next 13 years in Public Services, with the CF-18 Program, being heavily involved with CF-18 computer support test station installation at several CF-18 Canadian units and in Germany.
As the CF-18 Program wound down, Peter left to create StarROM Technologies Inc. With thousands of aircraft images, collected over the years from many sources, and licensing from DND, Orenda, and Boeing, StarROM specialized in aviation collectibles. During this period, there was incredible interest in aircraft images. The products were published and sold successfully as aircraft slideshow in VHS and CD-ROM format.
Now, Peter has collaborated with Muddy Dog Studios, an application development service, to offer the same product to the masses via Apple's iPhone and iPod Touch. This version includes the following 6 categories: Classic Aviation; The Arrow Era; Showbirds; Search & Rescue Helicopters; RCAF Classic and Fighter Aircraft. Included is a description of each category, some history, plus links to aviation websites for extensively more aircraft information.
All images are also downloadable from the Apple device to PC, Mac, and even other i-devices; can be emailed to a recipient and can also be set as the home screen wallpaper. The application also allows the user to view the images as a slide show, and provides the option to include music from the iPod or iPhone to play in the background. The display options provide stunning visual effects to an already vibrant image collection.
Developed in collaboration with Muddy Dog Studios, Peter says, "The iPhone app project we're working on will be my avionic swansong".
For more information about Pocket Aviation, visit the iTunes store, http://www.muddydogstudios.com or contact info(at)muddydogstudios(dot)com.
About StarROM Technologies Inc.:
StarROM was incorporated in 1995 and specialized in developing and marketing a variety of CD slideshows, VHS video slideshows, Arrow calendars, laminates, etchings, and other aircraft collectibles, StarROM also offered general technical consulting to several Ottawa and Toronto based companies
About Muddy Dog Studios:
Muddy Dog Studios was formed by a group of friends who wanted to create cool applications that people want, with the idea to leverage the great ideas that people have and just make it happen for them! Muddy Dog Services offers web/mobile strategy, design, user experience, development, social media and project management services. What good is an idea if you can't share it!
# # #