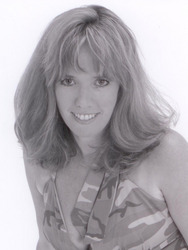 I've been railroaded so many times my new middle name is Amtrak
Franklin, TN (PRWEB) November 8, 2010
Sharyn Bovat, the middle Tennessee relocation consultant assigned to manage the move of Nissan board member Carlos Tavares was arrested and taken to jail on July 7th, 2010 by the Franklin police in Williamson County (case # gsc-3714); the details are documented in an interview with CoolSprings.com after Bovat's release. According to court documents Bovat was arrested a 2nd time (case # gsc-2010) on July 15th. That case was dismissed during the preliminary hearing then when the Grand Jury met the charges were brought back and Bovat was sent back to jail a 3rd time on October 22nd (case # cr-105253) Bovat alleges the arrests were retaliation for her whistle blowing against what she calls a deep rooted "Good Ole Boy" network that dominates the politically conservative community.
Bovat alleges that officer Joe Burns of the Williamson County Sherriff's department tried to arrest her a 4th time on October 26th, but she was not home. After seeing his business card in the door Bovat had a lawyer contact the Williamson County Sheriff's office on her behalf that evening. The next day that warrant was declared a mistake in the computer. Bovat say's "The stress of taking my daughter home from school and seeing a card from the warrants division, then having a lawyer call them, being told there was a warrant but it might be a mistake then having to wait till the next day to find out it was a mistake was horrible. My blood pressure is high, life is miserable as a whistle blower."
Ironically the 4th alleged attempt to arrest Bovat was the day after Bovat appeared on the channel 5 10 o'clock news covering a controversial rezoning in the local school system. Bovat's on air quote "I'm really passionate about the diversity issue, because what's going to happen when the complex is zoned for Centennial. Basically Williamson County Schools is going to herd all the diversity to one high school." Bovat alleges her continued activism in the community is why she's faces charges and has all the stress today. Bovat says she wants to smile again and she has to work to pay her pending legal bills so she'll try stand up.
Bovat has created a website http://www.thestealthskirt.com to market her future career & has completed the Rik Roberts School of Comedy in Nashville saying "for months I've been treated like a trout in a stocked pond, catch and release, catch & release. I've decided to stop crying and start communicating my message using the one constitutional right I hold dearly right now, that's freedom of speech."
In the last month Bovat has done 3 open mikes at local bars in the Nashville area and will debut her comedy act at Zanies in Nashville on November 17th at 6:30pm. Tickets are $10 at the door.
CoolSprings.com interviewed Bovat after her arrest. For the complete story, visit http://www.coolsprings.com/news/nissan-whistleblower-arrested.
Other websites in reference to Sharyn Bovat
http://www.sharynbovat.com
Channel 5 Story on Williamson County School Rezoning
http://www.newschannel5.com/Global/story.asp?S=13386314
###