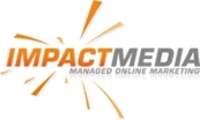 (PRWeb UK) November 9, 2010
The SEO work Impact Media has carried out on behalf of Merlin Cycles has attracted a great deal of attention recently. First of all it earned the Search Marketing Agency a nomination as finalists at the prestigious DADI awards in the Use of Organic Search (SEO) category. Now they have scooped the Best in Class award at the Interactive Media Awards in the Retail section.
This latest industry commendation comes as a result of the impressive results that the Merlin Cycles SEO campaign has achieved under the management of Impact Media. Since taking over the account in 2008, the Merlin Cycles site has gone from strength to strength. During this period their search engine visibility has improved significantly, which helped the website improve organic traffic levels by 190%.
These figures have helped Merlin Cycles to increase sales and Impact Media achieve further recognition for their Search Engine Optimisation Services. Receiving Best in Class for the Retail section of the Interactive Media Awards will no doubt help to further their reputation in the field. Along with the DADI nomination and wins in the Global Business Excellence Awards and Best Business Awards, this latest award is testament to the continuing good work of the agency as a whole.
In response to this latest success, Managing Director of Impact Media, Ben Norman, said "This is another great reward for the hard work our Search Team put into each project. Whilst this is celebrating the incredible success of the Merlin Cycles account; they are just one of many clients who have seen significant increases in their search traffic when working with us."
"Of course awards are always great to receive, but we know we have to keep getting results for clients first and foremost. So we'll keep doing what we're doing and work hard for our clients; if we get further awards such as this latest recognition from the Interactive Media Awards, well, that's an added bonus."
About Impact Media
Founded in 2006 by Ben Norman, leading UK SEO Company Impact Media offer full range of professional online marketing services for a diverse and expanding customer base. Specialising in Search Engine Marketing, the Hampshire-based agency are able to provide complete online marketing solutions for clients from all industries and companies of any size.
###