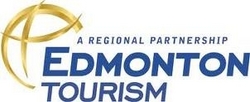 However, the festival surrounding it is so big that it's going to change the landscape of downtown
Edmonton, AB (Vocus) November 8, 2010
This year's Canadian Grey Cup Festival in Canada's Festival City, Edmonton, is bigger than the game itself and the game itself is pretty huge. On Sunday, November 28, the Grey Cup game is going to fill the city's Commonwealth Stadium with 60,000 cheering, hollering, face-painted football fans. "However, the festival surrounding it is so big that it's going to change the landscape of downtown," says Duane Vienneau, Executive Director of Grey Cup Festival 2010.
More specifically, from November 25 to 28, the festival is going to transform three whole city blocks. Festival site at City Hall downtown will be covered with a 60 x 120 foot field. "We're bringing in actual turf, just like the kind we put into Commonwealth Stadium," says Vienneau. As well, Capital Power has come on board to be sponsor of the festival's much-talked-about zipline. Eight storeys high, this double wide zipline crosses over two thirds of the festival site and goes 60 kms per hour.
Even though this is our 98th Canadian Grey Cup, it was in 2005 that the scale of the festival itself got bigger. And it's been getting bigger ever since, with the host city trying to outdo the city that had it the year before. Leading up to the Edmonton sports event, the Shaw Conference Centre hosts the Spirit of Edmonton Breakfasts on Friday, November 26 and Saturday, November 27. And on Saturday there's the family-oriented Cheerleader Extravaganza at MacEwan University, the Pro Player's Party with live hip hop artists and DJs at Underground Sound in Edmonton City Centre Mall, and much more. "Edmonton is more than raising the bar," says Vienneau. "There is an event for every fan."
It's only fitting that a festival this big is attracting similarly big-sized music acts. On site at Edmonton's Commonwealth Stadium, there's Corb Lund at the indoor Tailgate Party, Bif Naked and Trooper at the outdoor Tailgate Party. At the Molson Canadian Saturday Cabaret at the Shaw Conference Centre, there's Tom Cochrane and Red Rider. At the Official CFL Grey Cup After-Party, Sunday November 28th at the Edmonton Expo Centre, The Trews will be taking to the stage.
The Trews are also going to be at the game, performing the Canadian National Anthem. "Every Canadian knows the Grey Cup and to know we're going to be part of it is really exciting," said Trews' Colin MacDonald. "This is a real honor. We can't wait for kickoff." Frankly, a lot of people can't wait. There's nothing quite as wild and colorful as a Grey Cup crowd. At this year's Canadian Grey Cup Edmonton festival, you can expect to see football fans from every province in the country... and even from the States. "You'll see people wearing the craziest outfits," says Vienneau. "You'll never see so many different jerseys of different teams. Everyone shows their team pride. Everyone gets into the spirit."
For more information on the Grey Cup Festival November 25-28, 2010 at Commonwealth Stadium and various locations in downtown Edmonton visit http://www.greycupfestival2010.com or to learn about other Canadian festivals hosted in Canada's festival city Edmonton, Alberta, visit http://www.edmonton.com.
About Edmonton Tourism
Edmonton Tourism promotes Greater Edmonton as the destination of choice for tourism, conventions, major events and film production and is a division of Edmonton Economic Development Corporation (EEDC). For more information, visit http://www.edmonton.com. Learn more about Edmonton through the stories of people who've experienced it at http://www.edmontonstories.ca.
###