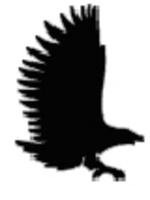 The Gulfstream has always been one of our most requested private jet for on-demand charter flights
New York (Vocus) November 9, 2010
TALON AIR, Inc., New York's fastest growing private jet charter and aircraft management company, announced the addition of a Gulfstream IVSP heavy jet to its growing charter fleet. The addition of this large cabin aircraft is part of the company's continued expansion to serve its Fortune 500 clients and corporate charter customers. The new 13 passenger heavy jet will be based at Talon's brand new 100,000 sq-ft facility located at Republic Airport (FRG) in Farmingdale, New York.
"The Gulfstream has always been one of our most requested private jet for on-demand charter flights," said Paul St. Lucia, Director of Sales for Talon Air. "This addition is a great complement to our fleet, and will help us meet our customers growing demand for international travel."
Talon Air's Fleet continues to grow strategically through aircraft management. The managed aircraft supplement the core fleet and provide high-quality jets for its broad base of customers. Aircraft management is an attractive option for corporations and aircraft owners who want to generate revenue when the aircraft is not being used in order to reduce the overall cost of aircraft ownership.
As the economy has been rebounding, requests for large cabin aircraft have steadily increased. With the holiday travel season approaching, Talon has seen a positive increase in both business and leisure travel. Demand has risen for heavy jet charter trips to popular destination vacations such as Aspen, CO for skiing and the beautiful beaches of Turks and Caicos for example. Demand from multinational corporations has also risen. Popular destinations include London, Bombay and Singapore.
The Gulfstream IVSP is the best large-cabin, long-range business jet in its class. With greater than 99.8 percent dispatch reliability, the GIV sets the standard by which all others are judged. Whether you are transporting your family or executive team, this 13 passenger aircraft is standing by to get you there. To learn more about Talon's aircraft management programs, visit http://www.TalonAirJets.com or call 631.753.8881.
To request a charter quote on Talon's new Gulfstream IVSP, please Click Here
About Talon Air, Inc.
Since 2001, Talon Air has delivered an unparalleled level of consistency and customer service to the luxury private jet charter market. Today, Talon has emerged as New York's fastest growing full service private jet charter operator. Talon Air, Inc. owns and operates a diverse fleet of 24 private aircraft including all classes of jets, a Sikorsky helicopter and turbo prop aircraft. Based at Republic Airport (FRG) in Farmingdale, New York, Talon's vertically integrated fleet of business jets operate from its state of the art 100,000-sq-ft hangar and office complex. The Company operates a Sikorsky 76B Helicopter, Cessna 208B Grand Caravan, King Air B200, Hawker 400XP, Hawker 800XP, Hawker 900XP, Hawker 4000, Challenger 300, Legacy 600, Challenger 604 and Gulfstream IVSP private aircraft. With the highest safety ratings of ARG/US Platinum, Wyvern Wingman and IS-BAO certification, Talon will do anything that is safe and legal. Operating charter flights throughout the world with no geographic boundaries, Talon provides its clientele luxury, convenience and peace of mind. Whether an individual or corporation is in need of an on-demand private charter flight, custom block time agreement or is exploring aircraft ownership and management - Talon Air, Inc. can accommodate any request.
More information is available by calling 631.753.8881 or by visiting http://www.TalonAirJets.com.
###