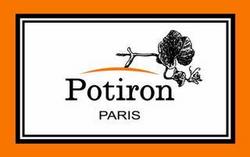 To celebrate the launch of our online store Potiron.ca, customers from the US and Canada can order our chic and affordable home collections with FREE SHIPPING.
(PRWEB) November 9, 2010
Starting today, and just in time for the shopping holiday season, Canadian and US shoppers can purchase stylish and affordable home décor products from Potiron Paris via it's new online store, http://www.Potiron.ca. The store features over 1000 distinctive products for the home and office, all in stock and ready to ship.
"After 12 years of building an excellent reputation for itself across Europe as the destination for affordable and stylish home decor, Potiron Paris is finally available in North America" said Philippe Lasry speaking on the company's behalf. "The launch of the online store is the first step in our plan to build the Potiron Paris brand in the US and Canada."
Dedicated exclusively to the Potiron Paris brand, the online store carries everything from home and personal accessories to decorative bed and bath products, as well as unique kitchenware and accent furnishings. Potiron.ca customers will appreciate the wide range of products, affordability and convenience of the online shopping experience .
To kick off the launch of the online store, Potiron.ca is offering all their customers free shipping on their first order. In addition, Potiron Paris are running several promotions and contests via Facebook and Twitter (@PotironParis) from now until the New Year.
Potiron Paris, known in Europe as the home decor retailer of choice for savvy and fashionable shoppers is now in North America. With retail locations scheduled to open across the US and Canada, the opening of Potiron.ca gives consumers immediate access to the inspiring products that until now have only been available in Europe.
Happy shopping!
###