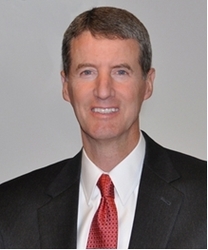 Don is a great soldier and public servant who has held numerous leadership positions including troop commands at all levels and top positions within the Army Corps of Engineers
Washington (Vocus) November 8, 2010
Dawson & Associates, a leading Washington, D.C.-based water resource and environmental restoration consultancy, today welcomed retired Army Major General Don Riley as Senior Vice President and Director of Business Development.
"Don is a great soldier and public servant who has held numerous leadership positions including troop commands at all levels and top positions within the Army Corps of Engineers," said Robert K. Dawson, President and Founder of Dawson & Associates. "He will bring a wealth of experience to our clients, present and future."
Riley brings 37 years of service and experience in the Army including the Corps of Engineers to the firm, including his most recent service as the Senior U.S. Engineer in Afghanistan, as well as the Corps' Deputy Commanding General and Deputy Chief of Engineers.
Prior to his tour in Afghanistan, Riley was the Director, Civil Works, U.S. Army Corps of Engineers, working as the nation's primary planner, designer, builder, and operator of flood control, navigation, environmental restoration, and multiple-purpose water resource projects.
About Dawson & Associates
Dawson & Associates (http://www.dawsonassociates.com/), the premier experts in water resource, natural resources management, and environmental permitting provides advocacy in environmental permitting, regulatory compliance, economic development, energy, defense, infrastructure, and government contracting.
The firm represents clients before the U.S. Congress, the Executive Branch, and state and local governments. Its diversified client list includes corporations, professional trade associations, state and municipal governments, and individual citizens. Dawson & Associates works with numerous Federal, state, and local agencies, including the Environmental Protection Agency, the U.S. Army Corps of Engineers, the Department of the Interior, and the Office of Management and Budget.
Media Contact:
Matt Simmons
202-349-9681
msimmons(at)pcgpr(dot)com
###