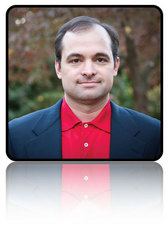 "This is our way of saying thank you for a great decade and we look forward to another." AchooAllergy.com CEO Cade McDonald
Atlanta, GA (PRWEB) November 9, 2010
Ten years ago, AchooAllergy.com began selling allergy relief products in a brick-and-mortar store in Atlanta, Georgia. Now, the company services the world with its online and catalog presence, providing both quality allergy relief products and a reservoir of information about allergies, asthma, and related topics.
To celebrate their first decade in business, AchooAllergy.com is offering customers 10 percent off their orders for the entire month of November. Founder and CEO P. Cade McDonald says, "We wouldn't be here without our customers, so we want to celebrate with them. This is our way of saying thank you for a great decade and we look forward to another."
During this decade, one of the company's biggest accomplishments is the research and production that has led to their own allergy relief bedding brand: Allergy Armor. Allergy Armor bedding helps allergy sufferers find relief from nighttime allergies by preventing allergens like pet dander, pollen, mold spores, and especially dust mite allergen that reside in mattresses, pillows, and comforters from getting into the individual's breathing zone. Boasting the smallest average pore size in the industry, Allergy Armor, which comes in several varieties including Allergy Armor Bed Bug Bedding and Allergy Armor Organic Bedding, is also breathable and soft, something that's not easy to find in the allergy bedding world.
In addition to manufacturing their own brand of allergy bedding, AchooAllergy.com distinguishes itself by maintaining a diverse and up-to-date virtual library of allergy relief information. From tips about how to help food allergic children enjoy Halloween safely to how to clean the house most effectively for the prevention of allergies, AchooAllergy.com offers allergy sufferers a wealth of helpful information. This extends to information about their products as well. With buying guides, comparison charts, and even a filter-change reminder program, AchooAllergy.com offers its customers the resources they need to make the best allergy relief product choices for their particular situations.
Mr. McDonald, who suffers from allergies himself, knows firsthand the difference allergy relief products can make in an individual's life. In fact, his own experience with allergy relief products prompted his choice of business. Mr. McDonald's passion for providing allergy relief through environmental control is obvious; he can often be found in the company's showroom explaining the usage and benefits of various products. He says, "Our motto, and our wish for every single one of our customers is 'breathe better.'"
AchooAllergy.com specializes in allergy relief products that facilitate environmental control of allergens. For ten years, the company has been proud to offer the widest selection of allergy relief products, all meticulously tested for quality and effectiveness. Their super-fast shipping and exceptional customer service sets them apart from their competitors and demonstrates their unwavering dedication to helping their clients breathe better.
###