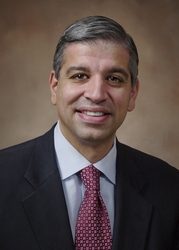 "This is not the type of surgery that should be done by a surgeon who only performs one or two a year. Our Center performs as many as five a week."
Arlington Heights, IL (PRWEB) November 9, 2010
November is Pancreatic Cancer Awareness Month, and one year ago, Geri Perrotte had no idea her life was about to be turned upside down by cancer. "A scan showed a tumor in my pancreas," said the 64-year-old woman. "I had pancreatic cancer."
Pancreatic cancer is considered one of the deadliest cancers, with only about one-fourth of the patients still alive one year from diagnosis. This year, the American Cancer Society estimates there will be approximately 43,000 new cases of pancreatic cancer and nearly 37,000 deaths by year's end.
When Perrotte learned of her cancer, she sought help at Mayo Clinic last November. But when surgeons operated, they discovered the tumor had grown around the portal vein. Seeing that, they decided not to continue. "The doctor there told me there was nothing she could do," Perrotte said. "Basically, she sent me home to die."
Returning home to Chicago, Perrotte learned of an expert surgeon who could help her. Dr. Malcolm Bilimoria is director of the Illinois Center for Pancreatic and Hepatobiliary Diseases at Northwest Community Hospital in Arlington Heights. Dr. Bilimoria removed Perrotte's tumor using an advanced, two-part surgery.
First, he performed the Whipple procedure – a complex surgical technique that involves removing the head of the pancreas and other affected organs, and reconnecting those remaining in a new way that enables the gastrointestinal tract to maintain its function. Then he completed a portal vein resection – a difficult technique that involves removing a section of the portal vein and replacing it with a vein graft taken from the neck.
"There are very few surgeons who will tackle the operation that Geri had," Dr. Bilimoria said. "This is largely because of the danger involved when removing a portion of the portal vein."
But Perrotte was in good hands, and her entire tumor was successfully removed during an intricate nine-hour surgery. Dr. Bilimoria has performed the Whipple procedure on more than 700 patients with pancreatic cancer, putting him among the most skilled surgeons in the nation at this operation.
"This is not the type of surgery that should be done by a surgeon who only performs one or two a year," Dr. Bilimoria said. "Our Center performs as many as five a week."
Today, Perrotte remains cancer-free with a positive prognosis. She is back to enjoying life with her children and grandchildren. "If it wasn't for Dr. Bilimoria, I'd be dying right now," she said. "He saved my life."
###